Argentine restaurants in Guadalajara present an opportunity to enjoy the gastronomy of the country of mate and tango without having to leave Mexico and if you are a lover of these peculiar dishes, stay with us because right now we will tell you which are the best places to enjoy the gastronomy of Argentina.
Best Argentinean Restaurants in Guadalajara
The flavors, seasonings and colors of Argentine cuisine are composed of diverse cultures. Creole cuisine was brought by the Spanish colonizers and was influenced by migrants coming from other parts of Europe and America, Asia and Africa.
If you want to try this type of gastronomy that reflects the history of the nation; know the 5 best Argentinean restaurants in Guadalajara Jalisco and enjoy the delicious asados, dulce de leche and exquisite wines.
La Bocha
One of the Argentinean restaurants in Guadalajara that you can't miss is La Bocha; an Argentinean food place with a homemade touch and neo-rustic decoration, which invites you to have a good time with friends.
It keeps in its dishes a slight Italian influence, because its menu features delicious wood-fired pizzas with a twist to the Argentinean seasoning; you can also find a Buenos Aires salad with Argentinean chorizo and an exquisite craft beer.
Address: 1144 Guadalupe Avenue, Chapalita, 44500 Guadalajara, Mexico.
Phone: +52 33 3647 2758
La Matera
If you want to taste luxury meats, you have to go to La Matera restaurant, one of the best Argentinean steak restaurants in Guadalajara. You will be in a bohemian environment with a warm and fresh atmosphere; ideal for a romantic outing.
You will be presented with a simple and elegant plating, you will taste the delicious flavors of a rib eye steak (rib eye) of chorizo with an Argentinean style sauce; in addition, each dish is recommended to accompany it with a glass of their long list of wines and finish with a crepa de cajeta (caramel crepe).
Address: Av. México 2895, Vallarta Nte., 44690 Guadalajara, Mexico.
Telephone: +52 33 3616 1626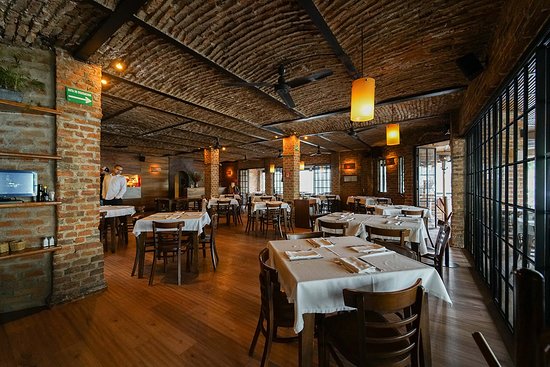 Cortázar Parrilla de Autor
To feel like you are in a real Argentinean bar you have to visit the restaurant Cortázar Parrilla de Autor; inspired by the acclaimed author Julio Cortázar, a space that honors him and is considered one of the best Argentinean restaurants.
With a typical decoration of the so-called Argentinean boliches, where you would go to enjoy a beer while enjoying a game of "La Celeste". In this restaurant you will enjoy delicious empanadas of cochinita pibil and you can taste the traditional hazelnut alfajores.
Address: C. Justo Sierra 1976, Ladrón de Guevara, Americana, 44600 Guadalajara, Mexico.
Phone:+52 33 4444 5347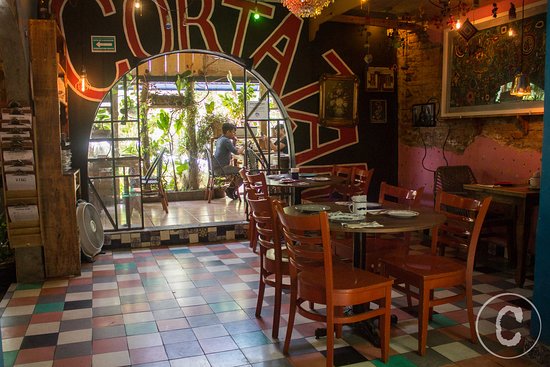 Chamuyo Americana
With a name that refers to the courtships in the tango nation, the restaurant Chamuyo Americana, will make you want to praise each of the dishes of the place.
This restaurant has a beautiful terrace where you can enjoy with the family; with the classic dishes of Argentinean cuisine, provoleta cheese, asado and a watermelon drink with smoked rosemary and gin.
Address: Calle Argentina 355, Col Americana, Americana, 44160 Guadalajara, Mexico.
Phone: +52 33 1268 3023
Asador La Vaca Argentina Pérgolas
If you want to enjoy some delicious meat, fish and seafood dishes in the style of the country of fernet; we invite you to the restaurant: Asador La Vaca Argentina Pérgolas.
A restaurant with a pleasant atmosphere, known for its great customer service and its beautiful cosmopolitan style decoration. In it, you can taste a selection of wines from all continents; you can try the exquisite chistorra sausage or some grilled beef.
Address: Calle Tomás V. Gómez 25, Ladron De Guevara, 44130 Guadalajara, Mexico.
Phone: +52 33 3630 1160
Conclusion
Guadalajara has it all when it comes to its gastronomy and while you already know the Mexican food restaurants and the elegant restaurants to take the love of your life out to eat, this list of Argentinean restaurants should be for you by law, the list of places to visit for the best cuts of meat and wines of the best quality.