Spaniards know how to eat well, that's why Alicante restaurants are part of the culinary meeting centers; favorites par excellence of all people in the area. In Alicante, the party, the taste for the sea and the cultural richness is so much; that every day, many citizens celebrate by going to the port to enjoy the gastronomic wonders served in the best restaurants in Alicante.
Undoubtedly, Alicante is a city appreciated by all for its good weather, various sculptures and recreational activities that take place annually; in this sense, it is necessary that if you pass through this town, visit these best restaurants in Alicante, which we will tell you about today here in Restaurant-Z.
La Brújula Restaurant
If you want to feel the aroma of the sea and the breeze full of saltpetre, you must go to one of the best restaurants in Alicante Port; in La Brújula you will find the best hake and turbot in the area, as well as light fried shrimp and paellas full of flavor.
Sitting on the terrace overlooking the sea, enjoy a good wine while having a casual conversation; receive quality attention, while watching the moon and surrounded by a cool atmosphere, which make this location. It is one of the most outstanding Alicante restaurants in the city.
Address: Lg Muelle Levante 6. Marina Deportiva Puerto de Alicante, 03002 Alicante Spain.
Phone: +34 965 20 20 93
Templo Restaurant
We continue with the list of restaurants in Alicante, with this genius locality that has captivated the diners, with the different dishes on the menu. Highlighting the elegant and tasty cuts of meat, as well as the selection of artisan cheeses, pickled partridge salad and anchovies complete with two loins.
With a food and attention out of series, El Templo deserves to be within the restaurants with charm Alicante; to maintain the tradition of pampering the palates of visitors, who are encouraged daily to taste dishes loaded with originality and passion.
Address: Calle Periodista Pirula Arderius, 7, 03001 Alicante Spain.
Telephone: +34 965 20 92 83
Nou Manolin
If what you want is real food, at a good price and served in an elegant place; of all the restaurants in Alicante, you will love this one. Its reviews place it as one of the best Alicante restaurants of Mediterranean cuisine; serving delicious prawns, shrimps and mussels.
Address: Calle Villegas, 3, 03001 Alicante Spain
Phone: +34 965 61 64 25
Sotaterra By Theloft
Their sophisticated dishes reach another level and one proof is their award-winning Foie Micuit, which regular diners tell us is the best served of all the Alicante restaurants in the area.
At Sotaterra they like to impress as in most restaurants in Alicante; so visit their beautiful place and get to know the homemade vermouth, the anchovies served with love and the salmon marinated with sugar and spices.
Address: Calle Lonja de Caballeros, 03002 Alicante Spain.
Phone: +34 865 64 40 36
La Estancia
The friendliness of the owners of this location, allows it to stand out among the restaurants in Alicante. In this place the explosion of flavor is characterized by its menu of grilled dishes, juicy steaks and sautéed vegetables; that will make you feel like a king inside its spaces.
Charming restaurants in Alicante are those like La Estancia that pamper the diner; they have cozy atmospheres and the drinks are perfect to go as a friend to celebrate a special occasion.
Address: Calle Virgen del Socorro 79, 03002 Alicante Spain.
Telephone: +34 966 35 03 21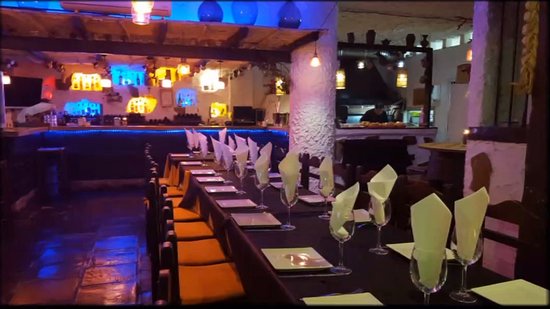 Conclusion
In Alicante you will find excellent places to eat and without a doubt, it will be a real delight for your palate. Do you want to know more recommendations? Then, enter here right now.