Murcia restaurants always want to keep the traditions; while adapting to new times and modern trends. Today we will tell you a little more about them, here at Restaurant-Z and of course our recommendation of the best places to eat in Murcia.
Best restaurants in Murcia
In Murcia, the Mediterranean sea bathes its beaches and its inhabitants are usually very proud of the charms of their region; in addition to the production of meat, seafood and agricultural products, which end up as raw material for the dishes served in the best restaurants in Murcia.
El Molinero
This place shines among the restaurants in La Huerta de Murcia for its warmth and confidence given to diners; who come to taste the great flavors found in delicious dishes such as cod fritters, zarangollo and veal in sauce.
El Molinero is one of the Murcia restaurants that has a garden, a good wine tasting and a pleasant attention from the restaurant's managers; so many people come back very soon.
Address: Calle Alcalde Garcia Sanchez, 4. La Albatalia Antes Denominada – Carril de Los Palomos, 4, 30009 Murcia Spain.
Phone: +34 968 29 71 48
El Laurel
If you want to sit on a terrace with a quiet view of a church with great decoration; then visit El Laurel, one of the restaurants in Alhama de Murcia with the most serene atmosphere in the city.
The artichoke with hazelnut cream and the veal with foie are exquisite, like only few served in Murcia restaurants; so it earns a place on this list and is recommended as a place to visit.
Address: Calle Feria, 5 Alhama de Murcia, 30840, 30840 Alhama de Murcia Spain.
Phone: +34 609 60 42 67
Salzillo Restaurant
In honor of one of the best sculptors in Europe, the Salzillo represents the quality of Murcia restaurants; through the baked octopus, poached eggs and desserts full of charm, such as cheesecake with blueberries and peach soufflé.
If you want to try a good grandmother's cake, served in one of the restaurants in Murcia, then you should go to Salzillo, where the quality of its raw materials, with its characteristic freshness and presentation, stand out from the rest.
Address: Calle Cánovas del Castillo, 28, 30003 Murcia Spain.
Telephone: +34 968 22 01 94
BuenaVista Hut
This place is considered a gastronomic poem; a true star of the culinary arts emerges among Murcia restaurants. Its formula has remained effective enough over the years to think it is special.
The appetizers based on five different cultures, the dishes with marine notes; such as Chilean black hake and the desserts that highlight chocolate and pistachios. These dishes, its professional attention, its good relation, price and quality; make BuenaVista enter, without doubts, to the best restaurants in Murcia and to be maintained.
Address: Urbanización Buenavista, S/N, 30120 Murcia Spain.
Telephone: +34 968 88 90 06
The Agus Gastromusic
To close the list of restaurants in Murcia, we present the most innovative location in the city; with dishes whose presentation stands out, such as seaweed bread as an appetizer and oxtail ravioli as a sublime main dish.
The music is enveloping and makes the atmosphere a good place to relax and eat well. It is one of the Murcia restaurants that stands out the most this year; due to the courage to present preparations with new touches and have nice cocktails to liven up any conversation.
Address: Calle Barítono Marcos Redondo 2 – Bajo, 30005 Murcia Spain.
Phone: +34 647 66 24 18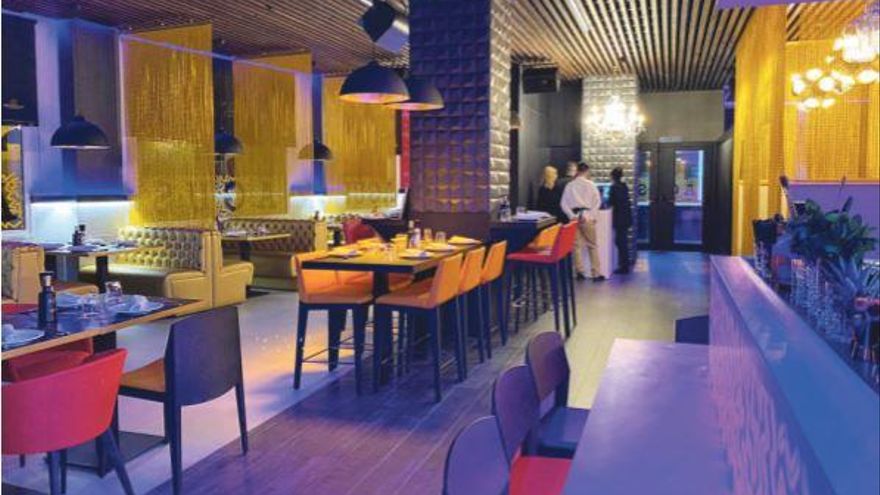 Conclusion
This is our top list of the best places to eat in Murcia and of course, soon we will update it and start adding more and more places to this top list, meanwhile we invite you to continue knowing more places to eat in Spain by clicking here or here.