Are you looking for the best restaurants in Veracruz or the most recommended ones? We clearly know that every tourist city and of course, with a historical, cultural and colorful charm as Veracruz, has many places to eat, from humble locals, to luxury restaurants, romantic and botaneros.
Well, today we are going to know some of the best places to enjoy some delicious moments of pleasure for our palate, so let's get to it in Restaurant-Z.
Best restaurants in Veracruz
Vips
After a long day of sightseeing in Veracruz, Vips is one of the most recommended options to take a break and enjoy delicious dishes at affordable prices.
Their menu ranges from American hamburgers to chilaquiles. As for drinks, you can enjoy an exquisite wine or an incredible beer, or if you prefer, you can try a refreshing lemonade. Among its features not only highlights the quality of the food, but also the level of service and friendliness of the staff.
Price range: USD 3 – USD 10
Address: Boulevard Manuel Ávila Camacho SN, Veracruz, Mexico.
Opening hours: Mon – Sun 07:00 – 00:00
Condimento Restaurant
Specializing in traditional Mexican food, Condimento Restaurant is a favorite for visitors to the Malecon. It offers a variety of Mexican and international dishes. Among the specialties that can be tasted, the tortilla soup and its incredible tacos stand out.
It has one of the largest and most famous buffet restaurants in Veracruz, you can enjoy various products for breakfast, which highlight elements of Mexican bakery and pastry.
Price range: 10 USD – 25 USD.
Address: Paseo Insurgentes Veracruzanos Paseo Del Malecón Centro, Veracruz México
Hours: Mon – Sun 07:00-22:00
Villa Rica Mocambo
It is one of the most reputable seafood restaurants in Veracruz, with a varied menu to suit all tastes. It stands out for the diversity, quality and freshness of the seafood used for the various preparations.
The facilities are arranged in such a way that you can enjoy its variety of events, have a private beach and live music, which generates a pleasant atmosphere for each of the diners, seeking to ensure a unique experience for customers.
Price range: 10 USD – 40 USD.
Address: Mocambo Street, Boca del Río, Veracruz, Mexico.
Hours: Mon – Sun 11:00-21:00
Mardel
Located on the shore of the beach, this restaurant has all the factors to guarantee an enchanting evening. Its menu varies according to the client's taste; however, its specialties are mainly focused on seafood.
Its menu is oriented especially in dishes with international influence, all this without leaving aside the traditional Mexican culture. They have a privileged view of the bay of Veracruz. Its facilities represent a cozy atmosphere, arranged especially for the enjoyment of diners.
Price range: USD 10 – USD 30.
Address: Boulevard Manuel Ávila Camacho 2632, Veracruz 91910 Mexico.
Opening hours: Mon – Sun 07:00-23:00
El Guacho
With affordable prices and cozy facilities, El Guacho offers a place made for the enjoyment and comfort of customers. It specializes in Argentine cuisine essentially, so its dishes are composed of ingredients and cooking techniques, both Argentine and Mexican.
It is recommended for its excellent quality of service, food, drinks and an environment willing to satisfy with an excellent service to each of its customers.
Price range: USD 15 – USD 20.
Address: Bernal Díaz del Castillo. Colon. Col. Reforma, Veracruz Mexico.
Opening hours: Mon – Sun 07:00-01:00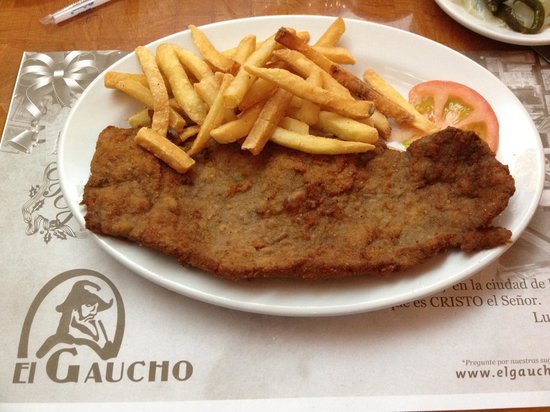 La Capsantina
With a modern and innovative proposal, La Capsantina is a restaurant of traditional Mexican cuisine. Among its specialties are a variety of flavors from various regions of Mexico.
This peculiar name is in honor of the pigmentation of the chili bell pepper, which is one of the main ingredients of Mexican gastronomy. Within its facilities, there is access to different recreational and fun areas for diners of all ages.
Price range: Up to 20 USD.
Address: Calle Ballena, Fraccionamiento Los Delfines, Boca del Río – Veracruz, Veracruz, Mexico.
Hours: Tue – Thu 13:00-22:00/ Fri – Sat 13:00-23:00/ Sun 13:00-21:00/ Monday, closed.
Conclusion
As you can see, there are places to eat with your partner and why not, also with your crush, to places to go and enjoy the solitude of life, of course accompanied by some delicious dishes. So what do you think we are missing here?