It is not a coincidence to come across several Italian restaurants in Puebla, but there are few that truly seek to make you fall in love with their Italian cuisine; for this reason, we will show you a list of the best Italian restaurants to eat in Puebla; whose dishes are prepared in the best way, by qualified chefs that will make you feel the Italian touch in every bite.
Italian restaurants in Puebla
The atmosphere in these places is extremely warm, with family tables, the portions are generous and the service is excellent; other reasons to recognize them as the best restaurants, is that they will really give you an Italian experience.
Canton Italian Garden
It is an ideal place to spend time and enjoy with your loved ones; in fact, the atmosphere of this restaurant is so cozy that it is famous for its family reunions and romantic dates. They have a beautiful garden so you can enjoy their menu outdoors.
Currently, they have a wide variety of dishes, such as pastas, risottos, salads, delicious pizzas and cocktails. It is advisable to go on weekends, due to the fact that they offer live music.
Address: Leandro Valle # 3, Bello Horizonte, 72170 Puebla, Pue.
Telephone: 222 284 5050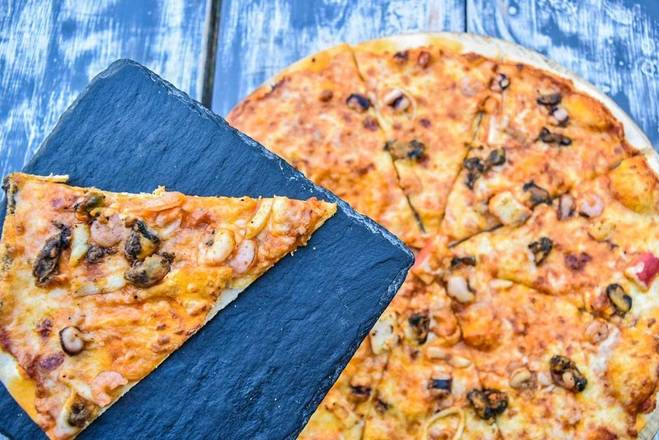 Toscalia
Toscalia is the only Italian restaurant in Puebla on Juarez Avenue that has a great recognition given by the Italian government; because it has been transmitting correctly its gastronomy and culture in its dishes for a long time.
Not everything in Italy is pasta and pizza, so this restaurant concentrates on searching and innovating dishes; thus achieving the best Italian experience in Puebla.
The quality of the flavors in the recipes is also due to the ingredients; these come directly from Italy, and if they can't get them, they look for local products that have the necessary quality to faithfully create the Italian touch.
Address: Av. Juarez 31, La Paz, 72160 Puebla, Pue.
Phone: 222 230 2121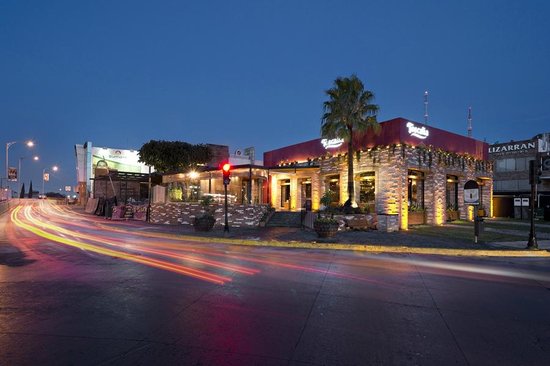 La Piccola Nostra
It is one of the very few Italian restaurants in Puebla that has more than 25 years in Mexican cuisine, giving the true Italian experience to its customers. Currently, the manager of this exquisite place is called Don Gino; he is a master mind, in charge of making his diners fall in love with dishes that unite Italy with Mexico.
His menu has many options, but his most demanded dishes are the Poblano chile Ravioli, Gnocchi di Patate with Bolognese sauce and his different ways of making delicious pasta.
Address: Av Teziutlan Nte 1, La Paz, 72160 Puebla, Pue.
Phone: 222 231 3220
Pizzeria los Italianos Della 29
It is a magnificent restaurant known for its exquisite pizzas, giving honor to its name. It has a wide variety of pizzas with different flavors and ingredients, here you will not only eat a pizza; you will also be tempted to eat the melted cheese with some pepperoni, some sauce and several other ingredients, which you will have to go and discover for yourself.
In simple words: it is a very good, nice, delicious and cheap place; besides, it not only has pizzas, they also prepare different dishes of the Italian culture.
Address: C. 29 Sur 129A, La Paz, 72160 Puebla, Pue.
Phone: 222 962 5858
IL Gran Sasso
IL Gran Sasso is one of the best Italian restaurants in Puebla and not only for a good pizza or pasta, it has a lot to offer to its diners; such as desserts, coffees, risotto, lasagna, liquors, stories and much more. On the other hand, the service of the place is very attentive; since it is one of the few Italian restaurants in downtown Puebla where they tell you which are the specialties of the day and how they are accompanied.
As it is part of the Italian restaurants in Puebla, it has a lot of competition; so in recent years, they have improved in all aspects. Once you go, you will want to come back for that melted cheese and a second attempt to eat the spaghetti completely.
Address: Cto Juan Pablo II 1936-local 4b, Reserva Territorial Atlixcáyotl, La Noria, 72410 Puebla, Pue.
Phone: 222 237 3223
Conclusion
Italian food is very tasty and if you are a lover of the various dishes of this peculiar cuisine in the world, then we are sure that in Puebla, you will find your favorite restaurant and ideal to enjoy a pasta, pizza, Risotto and even a good Italian wine.
And remember: If you want or are looking to eat another type of culinary style, then know the sushi restaurants in Puebla.