Having breakfast at a restaurant in Guadalajara will allow us to savor a variety of delicious flavors, ideal to start the day.
Best Restaurants for Breakfast in Guadalajara
When you are traveling, or you live in a city as lively as Guadalajara, you wake up in the morning with the desire to eat the whole world. This city offers you the best restaurants for breakfast. Here you will find a great variety of breakfasts; all with the same level of exquisiteness, that you will want to have breakfast every hour of the day.
So, here are the 5 best restaurants in Guadalajara for breakfast.
Piggy Back
The first option we recommend for you is the Piggy Back; one of the best restaurants for breakfast in the city. It is open from 9 am, and you can eat many types of breakfasts; for example, the typical American breakfast with hot cakes, maple syrup and bacon.
You will also find options for all styles and tastes; vegan dishes, national dishes belonging to the Mexican gastronomy. Inside the place you will enjoy a very comfortable atmosphere, retro style decoration in the best style of the 50's.
Address: C. Progreso 537, Col Americana, Americana, 44160 Guadalajara, Jal., Mexico.
Telephone: +52 33 3224 8721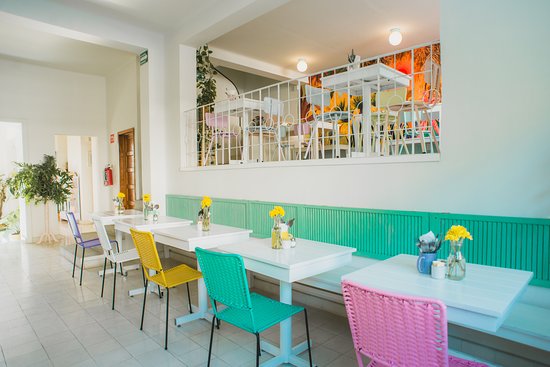 El Arte RESTAURANT/CAFÉ
Do you have a walk through downtown Guadalajara planned? We recommend one of the best restaurants for breakfast in downtown Guadalajara: El Arte RESTAURANTE/CAFÉ.
Eating breakfast at this place allows you to enjoy the variety of options available: a simple example is an omellete accompanied by a salad with seasonal fruits and a cappuccino coffee; while enjoying the pleasant view of the Plaza de la Liberación.
This restaurant offers dedicated customer service; with an affordable menu, it promises a delicious dessert section.
Address: Downtown area, C. Maestranza 1, Zona Centro, 44100 Guadalajara, Jal., Mexico.
Telephone: +52 33 3614 0789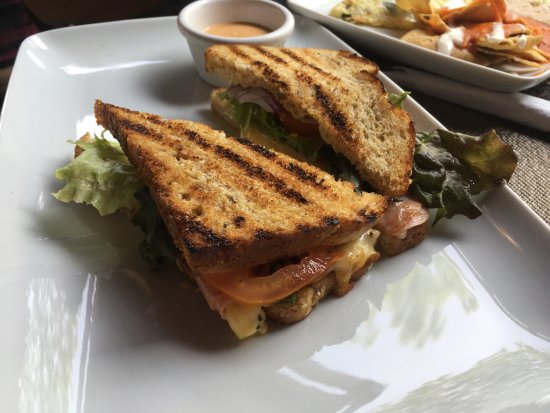 OUI Restaurant Bar
If you want to enjoy some international flavors, the right place for you is OUI Restaurant Bar; another of the best restaurants for breakfast in Guadalajara.
With a classic style and a bar in the middle of the place decorated with colorful stained glass windows, this restaurant provides an ideal environment for a family breakfast. You can enjoy eggs benedict, considered one of their best dishes, accompanied by the house drink, the OUI special.
Address: C. Manuel López Cotilla 2171, Arcos Vallarta, 44100 Guadalajara, Jal., Mexico.
Phone: +52 33 3615 0614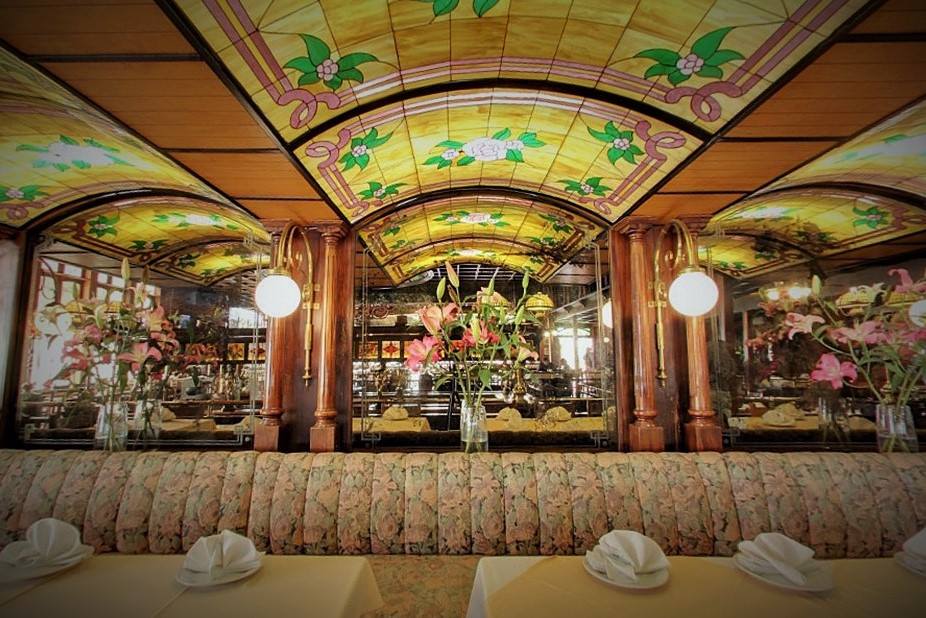 El Terrible Juan Café
Considered as one of the restaurants in Guadalajara where you must go for breakfast; we present you El Terrible Juan Café. With a very modern and minimalist decoration, outdoor tables and live performances; here you can try a delicious English breakfast or taste a Canadian terribolillo and artisan coffee.
Address: C. José Guadalupe Montenegro 1871, Col Americana, Americana, 44160 Guadalajara, Jal., Mexico.
Telephone: +52 33 1524 2116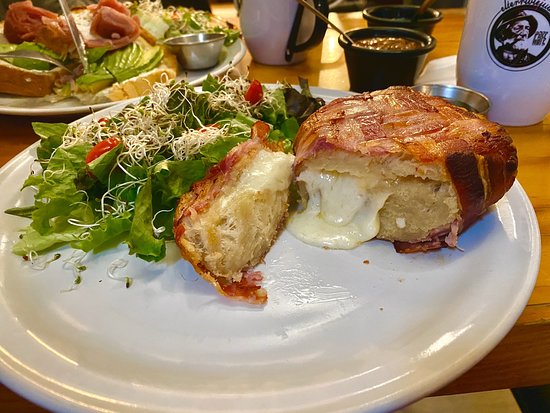 La Borra del Café Chapultepec
Another place you should consider for the first meal of the day is La Borra del Café; one of the most recommended restaurants for breakfast in Chapultepec Guadalajara.
This coffee shop type place offers a quiet atmosphere and service, perfect to enjoy a coffee alone or to have a lively conversation with friends. Here you can enjoy a famous Mexican dish of chilaquiles or a French breakfast with delicious croissants, accompanied by a traditional michelada or a malteada.
Address: Av. Chapultepec Sur 208, Col Americana, Lafayette, 44160 Guadalajara, Jal., Mexico.
Telephone: +52 33 3615 2871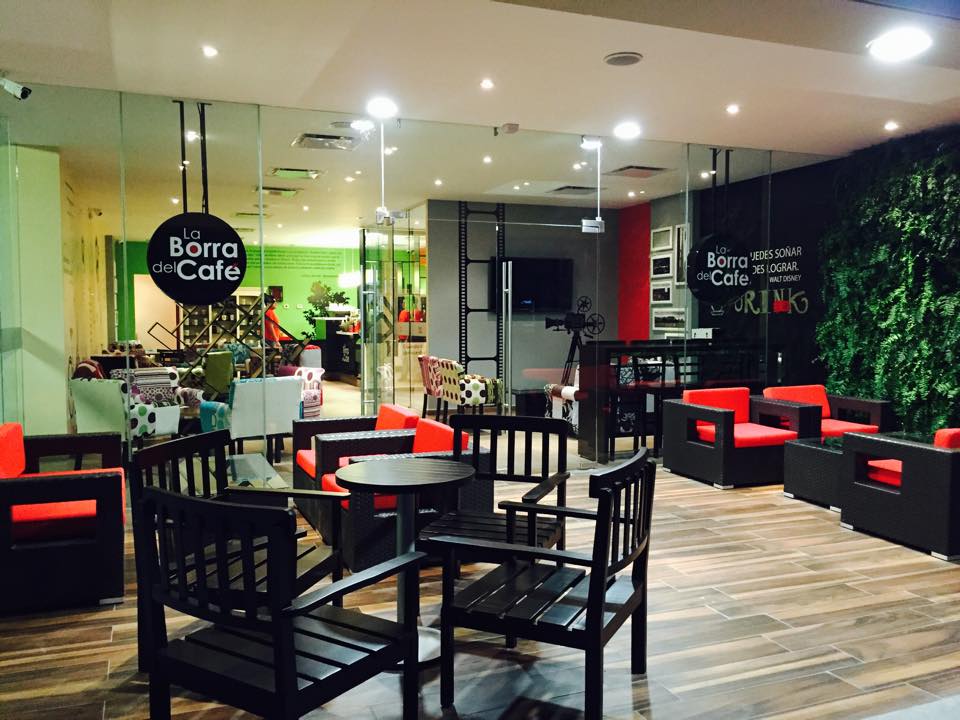 San Juan Market
Do you want to enjoy the local food of Guadalajara? Tortas ahogadas are the main regional dish of Guadalajara and although you can find it in several restaurants, nothing compares to eating it at the San Juan de Dios market.
This is one of the most popular markets in the city and is located very close to downtown. It has more than 100 different food places where you can enjoy a delicious torta ahogada, tacos, carnitas, eggs, mondongo, pancita, chilaquiles and a lot of typical Mexican dishes.
So here you can have breakfast, lunch and dinner. It should be noted that being a market: You will also find several healthy food options, as well as various clothing stores, accessories, jewelry and handicrafts.
Address: C. Dionisio Rodríguez 52, San Juan de Dios, 44360 Guadalajara, Jal.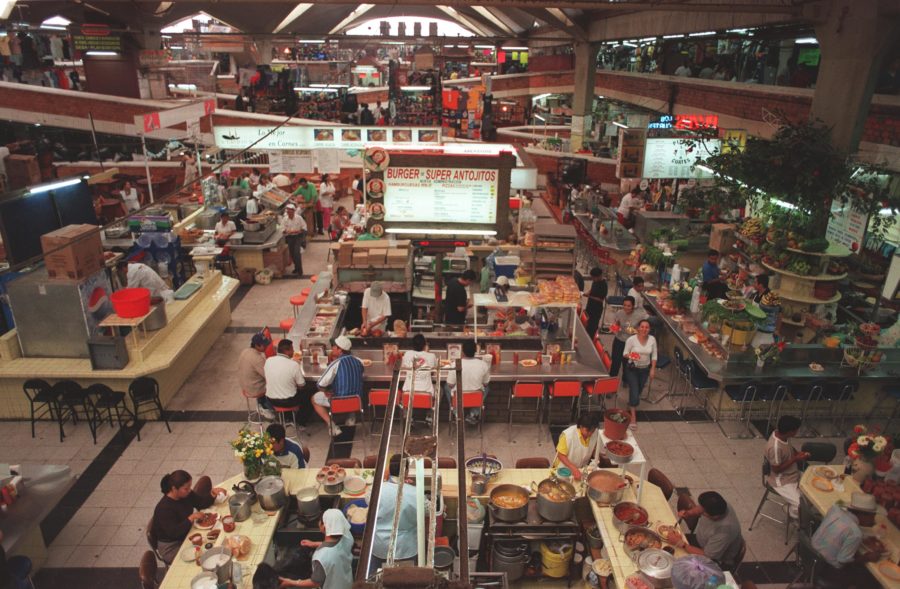 Boulangerie Central
Many times when we talk about breakfast we refer to a light, healthy and wholesome meal. Most of the time accompanied by a rich coffee, fruit juice and bread. If this is your idea of breakfast then you have to know the Boulangerie Central a very popular cafe for its tranquility, calm and cozy facilities.
This place has been open for more than 9 years and has managed to reach the heart of the city, as it not only offers nutritious breakfast options, but also lunch and dinner. In addition, on weekends the place has live music. So if you still don't know where to have breakfast with your family, with your friends or with your partner, you have to come here!
Address: C. Morelos 1984, Ladrón de Guevara, Ladron De Guevara, 44600 Guadalajara, Jal.
Phone: 33 4444 5737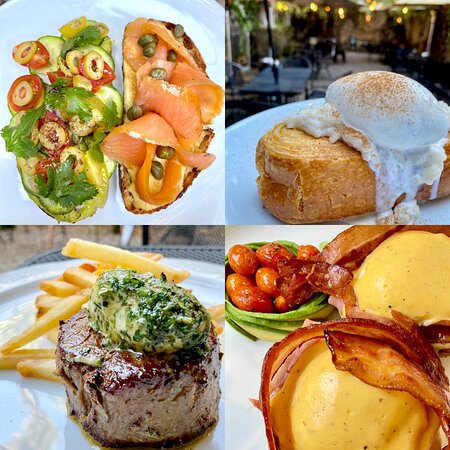 The cafeteria
Meeting with friends? Nothing better than enjoying pastries, breads and a delicious coffee in the cafeteria. A very popular cafe and ideal for a business breakfast. The place has an enclosed space as well as a terrace and garden, so you can choose the place you like to eat.
And despreocupare to find the same, since its gastronomic innovation has positioned it as one of the best places to eat in Guadalajara.
Address: Libertad 1700, Col Americana, Americana, 44160 Guadalajara, Jal.
Telephone: 33 3825 7936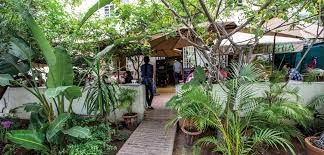 Conclusion
In these 5 places to have breakfast in Guadalajara you will not only enjoy a delicious dish, you will also enjoy a first class service, so get ready to come here and don't forget to follow our series of Restaurants in Guadalajara, where you will find the best luxury, romantic and many more places to eat.