Palermo one of the neighborhoods that make up the city of Buenos Aires in Argentina and has the advantage of being in front of the beautiful coastline of the city, so it is a small tourist site that houses eclectic restaurants, cocktail bars and trendy stores.  And today in Restaurant Z, you are going to know a small part of this place, you will know the best restaurants in Palermo.
Restaurants in Palermo
This small but great place in Buenos Aires can be considered one of the most exclusive areas of the region, thanks to its squares, its proximity to the coast, its architecture and of course, thanks to the fact that it is one of the most recognized gastronomic centers of the country.
In a few words, we are talking about a place that has a great gastronomic offer and in which we find hundreds of restaurants that offer grills, ethnic food, hamburger restaurants, bars, bodegones, bistros and a great offer that sometimes does not let us know where to go and that is why we are going to help you with this list of modern, romantic, economic, exclusive restaurants and many more in Palermo.
La Cabrera
Are you a lover of grilled meat? Then the right place to go to is La Cabrera, but before you decide to go, it is necessary to mention that the approximate cost of consumption per person in this place is from 80 USD to 150 USD.
And of course, this price is really fair considering that in 2015 it was chosen as one of the 50 best restaurants in Latin America by The World's 50 Best.
And while there are many different styles of meats and cuts, we recommend you try the "ojo de bife", the "chuletón" which is large and with all the bone, and the "T-Bone", which is a cut that is a chop on one side and a tenderloin on the other.
Address:José Antonio Cabrera 5127, José A. Cabrera 5099, C1414 BGQ, Buenos Aires, Argentina
Phone number: +54 11 4832-5754
Juan Pedro Caballero
Who would have thought that churros would have their own restaurant? We all know churros and we know it is a Spanish delicacy, however, as we said at the beginning of our post, Palermo is a place where gastronomy innovates, evolves and becomes something surreal but delicious.
Proof of this is the restaurant Juan Pedro Caballero, which is a restaurant specialized in "los Churros", but it is not simple churros, it is an innovation where it really begins to take the form of gourmet cuisine and you have to try it,
Address: Thames 1719, Buenos Aires, Argentina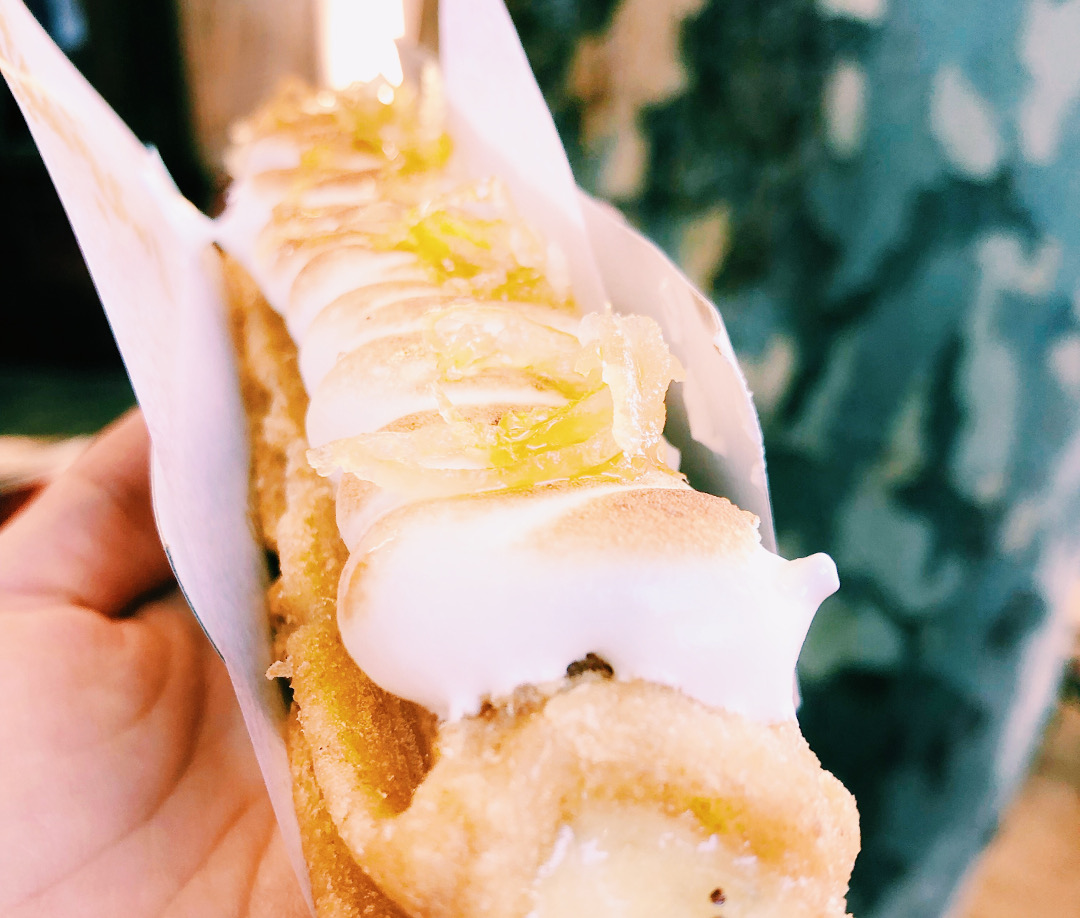 Cucina Paradiso
Looking to enjoy Italian food? Palermo is fully prepared with almost all the gastronomic flavors of the world, so you will not have to look far to eat and enjoy some delicious Italian dishes and what better way to do it, than to enjoy it in the restaurant "Cucina Paradiso".
In this restaurant in Palermo you will find the best Italian pizzas, the best Italian pastas and why not, also the Italian flavor of its ice cream.
Address: Arévalo 1538, C1414 CABA, Argentina
Telephone: +54 11 4770-9406
Fat kid
The "fat kid" is among the top of the best Asian food restaurants in Palermo and not only the taste of their dishes, is what makes hundreds of people a year to visit it and become their favorite place, also highlights the presentation of their dishes, and the "anime and Asian style of the place".
You can have a table here to eat, but if you are a tourist or it is the first time you come to this place to try something new, we recommend you to reserve a seat at the bar, where you will be dazzled by the work of the kitchen team, where you will have the opportunity to see fires, grill, steaming pots are in sight.
Address:Thames 1810, C1414DDDL C1414DDDL, Buenos Aires, Argentina
Phone: +54 11 2129-5028
The Taco Factory
We all know that for tacos, the ones from Mexico and we could not miss in Palermo a restaurant specialized in Mexican food, and exclusively in a single gastronomic piece, we are referring to tacos. The price range in this place is $159 – $299, but it is worth it, because you will find tacos, tortas, burritos and a great taste that will make you shout long live Mexico.
Conclusion
Although we are very far from having a complete list of the 10, 20, 30, 40 or best 50 restaurants in the area, we are completely sure that these are a good start to begin to explore the gastronomic flavor of the restaurants in Argentina and of course, little by little we will add more so don't forget to save us in your favorites.