The restaurants in Puebla with terrace are very visited, both by foreigners who come on vacation, as well as by native citizens of Mexico; it is no secret that Mexican food is exquisite, but not all restaurants in Puebla have a beautiful view.
That is why we have created a list with the best restaurants to taste the gastronomy, not only of Puebla, but of the whole country, while admiring a unique landscape.
Restaurants with terrace in Puebla
Restauro
It is one of the restaurants with terrace in downtown Puebla, which has a spectacular view and offers dishes of local cuisine. Restauro is located near the most beautiful places in the city; steps away from the Callejón de los Sapos and next to the Poblano Cathedral.
Its atmosphere is elegant and quiet, with luminous spaces to enjoy the view in the best way. The service is very attentive and they will show you the great variety of refreshing cocktails to accompany the dishes.
The costs are not high, despite maintaining an unparalleled quality in their recipes; for this reason, the community has given it a great recognition.
Address: Av 5 Ote #601, Historic Center of Puebla, 72000 Puebla, Pue.
Telephone: 222 246 4608
Royalty Rooftop
The Azotea del Royalty has a view of the most striking of the historic center of Puebla, as it is located on the fourth floor of the hotel. They focus on serving delicious dishes of baroque gastronomy, accompanied by their special cocktails; thanks to all this, it is considered by the locals as the best among the rooftop restaurants in Puebla.
The menu of this beautiful restaurant includes breakfasts, lunches and dinners; but after 7 pm, private parties and events are organized. If you are not of legal age, you will not be able to enter in the evenings.
Address: Av. Don Juan de Palafox y. Mendoza 12_1, Historic Center of Puebla, 72000 Puebla, Pue.
Chelsea Roof
This place is well known by the locals, not only for its exquisite pizzas with melted cheese, but also for offering excellent service. Chelsea Roof is one of the few restaurants in downtown Puebla with a terrace that has obtained a 4.3 in Google ratings.
It is also perfect if you are looking for a new culinary experience with your family, friends or partner; hence, the fact that so many people visit it. It is one of the few restaurants in Puebla with terrace, which has vegetarian options in its menu; in order to please its vegetarian, athletes and even vegan customers.
Address: Cholula 28, La Paz, 72160 Puebla, Pue.
Phone: 222 230 2181
Terraza la Choperia
Here you can taste some delicious nachos while you watch the magnificent Barrio del artista in Puebla; all this thanks to its terrace, perfectly located in the restaurant. It also serves as a bar, so you can drink a cold beer; if that's what you're looking for. Supposing that all this was not enough, at night, you can enjoy live music.
Its menu includes a wide variety of dishes with generous portions, but don't worry about the price; most of the dishes are very affordable. The environment of the place is very warm and cozy in terms of views, furniture design, lighting and much more.
Address: 8 ote y callejón 10 72290, Barrio del Alto, 72290 Pue.
Phone: 222 505 0474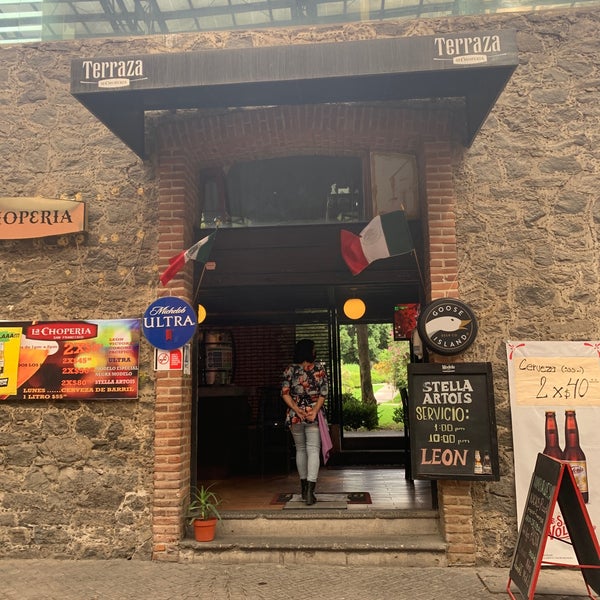 The Charm
The specialty of this restaurant and what differentiates it from other restaurants with terrace in Puebla, is the delicious fish; according to customer reviews, the fish creates a feast of flavors in your palate, providing you with a unique experience in the culinary aspect not to be missed!
As for drinks, the waiters serve a good coffee to start the day; so, the place in the mornings already has a decent number of people. Beer is also in great demand at the place; it is an excellent accompaniment to meat dishes.
Address: Av 5 Pte 105, Colonia Centro, 72000 Puebla, Pue.
Telephone: 222 290 4707

Conclusion
As you can see, most of the places that have a terrace in Puebla are elegant, with a view of the city or the main historical monuments, squares and parks. So without a doubt, if you are looking for a place to eat with your partner, these restaurants in Puebla are excellent. These restaurants in Puebla are excellent options for you.