Are you looking for steakhouses in Puebla? If your answer is yes, you've come to the right place; because our team at Restaurant-Z has prepared a simple, but very interesting list for you. So let's get to know it.
Steak Restaurants in Puebla
We know that tastes are different and while in the previous post we listed the places to eat seafood in Puebla, today we will tell you in detail why these 5 restaurants are the best places to eat meats and cuts in Puebla.
La Encomienda Restaurant
La Encomienda offers the best quality cuts of meat, whose flavor is juicy and unique according to diners. This restaurant has been pleasing people for more than 10 years with its exquisite dishes, friendly staff and cozy atmosphere; thanks to this it receives the first place in this list.
Unlike other steak restaurants in Puebla, the architecture of this place is elegant and modern; in order to create a perfect atmosphere, where enjoying a table with friends, family and acquaintances, is something wonderful. For this restaurant, it is a pleasure to offer you the best of the best; when you visit it, you will get a true culinary experience in Puebla.
Address: Atlixcáyotl 1499 Reserva Territorial Angelópolis, 72810 San Andrés Cholula, Pue.
Phone: 222 955 8148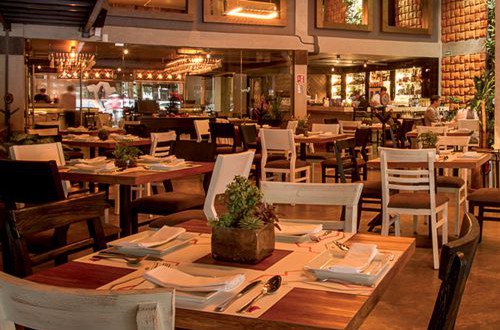 Sonora Querida Meat Boutique
This restaurant has the best beef dishes in Puebla; currently, it still maintains 100% of its quality. In addition, it offers premium cuts with unique sauces; and if all this were not enough, it has the latest generation grills and offers a very fast delivery service, your food will arrive in a few minutes and with an ideal temperature.
Sonora Querida Meat Boutique is committed to take its dishes to another level, therefore, we highly recommend you to visit this place; it may be one of the many steakhouses and grills in Puebla, but it stands out from the rest for its passion in food.
Address: Via Atlixcáyotl number 4008, Plaza Anta Fe, Local 105 B Santa María Tonantzintla San Andres Cholula, 72820 Puebla, Pue.
Phone: 222 257 3290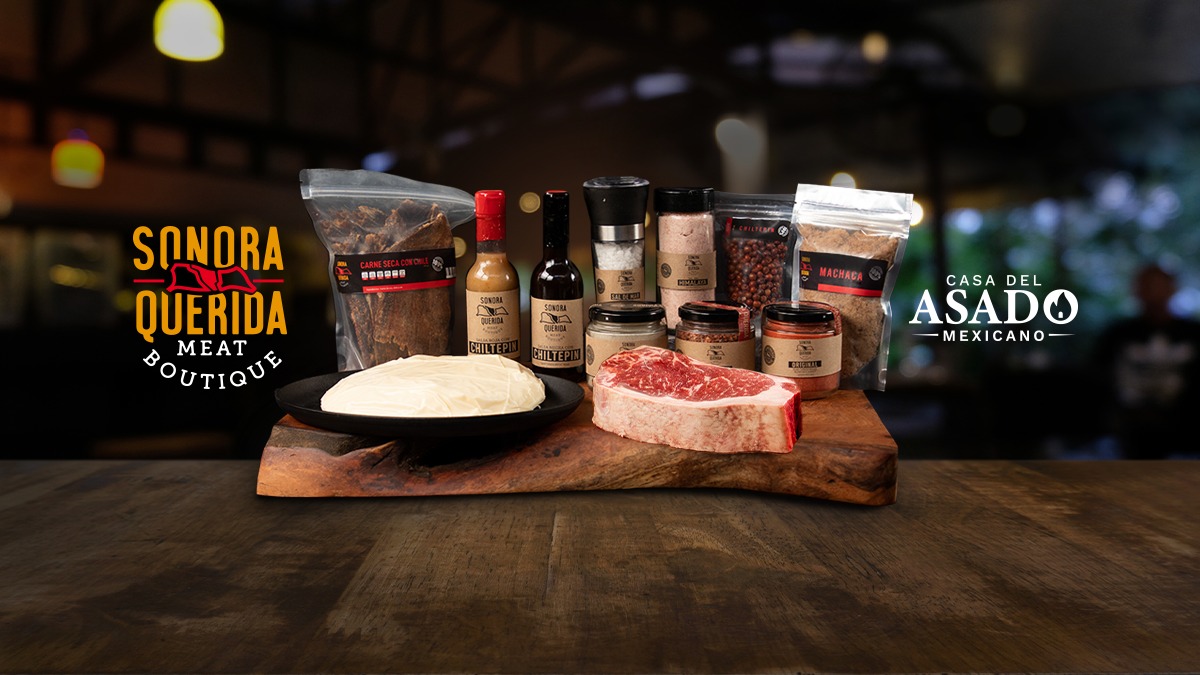 Obvion Steak & Bar
It stands out from the other steak restaurants in Puebla, for its wide menu; which has a great variety of recipes with all kinds of meats. According to the people who eat here, the portions are generous, the prices are affordable and the ambiance is perfect. When you are ready, visit Obvion Steak & Bar and try the best grilled meat in Puebla in a spectacular place.
There are many seafood and steak restaurants in Puebla that charge too much and do not offer good quality, this case is different; as the prices are fair for the quality of the food served here. Obvion Steak & Bar is in this top, for being a Puebla restaurant with excellent and affordable prices.
Address: Edificio Valcob, Blvrd Atlixcayotl, Reserva Territorial Atlixcáyotl, Desarrollo Atlixcayotl Shopping Centers, 72820 San Andrés Cholula, Pue.
Phone: 222 202 5845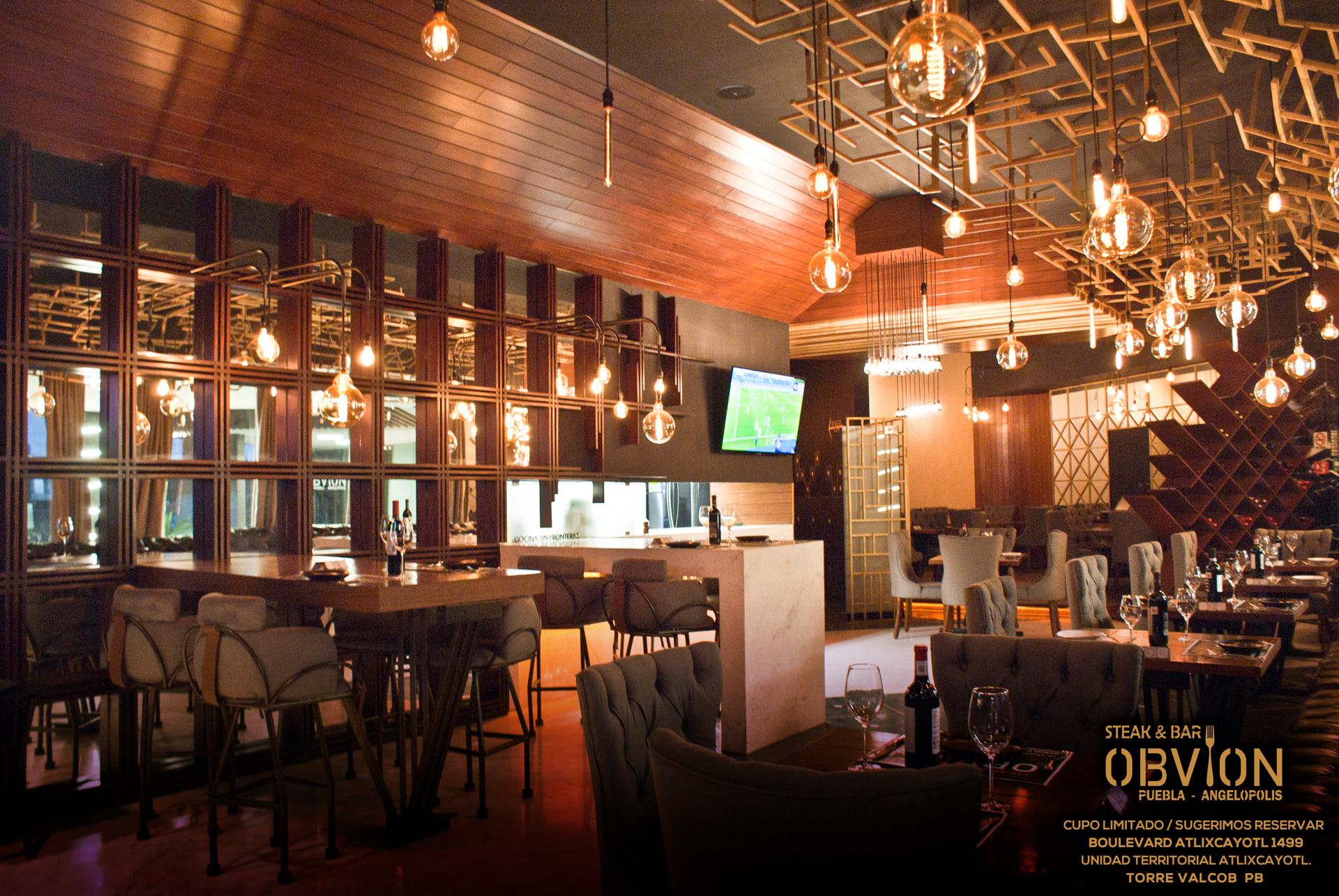 El Burladero Restaurant
El Burladero is a place that preserves traditional Mexican dishes, proud to be a Mexican restaurant with extremely tasty cuts of meat; it has been one of the best places to eat in Puebla for over 40 years.
The staff is very friendly and attentive, according to customers who frequent the site. The menu offers exquisite cuts of meat, so it maintains a frequent clientele; these customers also say that the atmosphere is quiet and cozy. If you are a person looking to eat a meat-based dish in a relaxed place, you have found the perfect place.
Address: Calle 7 Nte. 2207, Historic Center of Puebla, 72000 Puebla, Pue.
Phone: 222 243 2956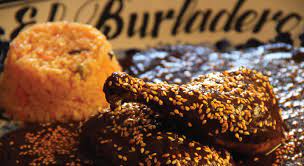 Mochomos
We present you one of the best grilled meats restaurants in Puebla, which has a unique creativity; through the grill and the barbecue, they achieve a feast of flavors in your palate. What more can you ask for? As if that were not enough, it is a bar restaurant, so you can accompany this new gastronomic concept with a quality drink.
It is one of the few steakhouses in Puebla that also has daily specials; the staff will assist you and tell you what is being served that day. El Mochomos has a combination of originality with good service, creating an extraordinary experience to live with your friends, family or partner.
Address: Osa Mayor 4931, Reserva Territorial Atlixcayotl, Desarrollo Atlixcayotl Shopping Center, 72190 Puebla, Pue.
Phone: 222 214 6743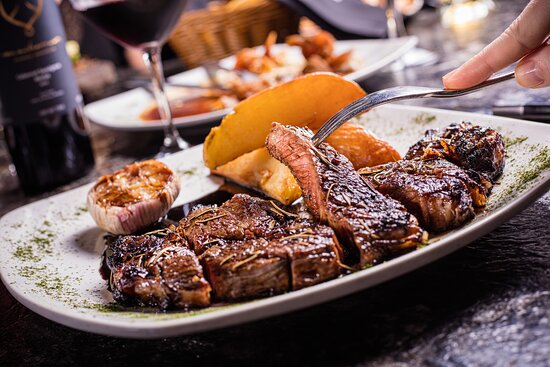 Conclusion
It is no secret that places specializing in meats, cuts and grills are elegant and of course, we could not expect less in a city as beautiful and busy as Puebla. So now that you know our top list, what other place do you think we should add? We'll read you in the comments.