Nowadays, the restaurants in downtown Puebla represent a great part of the national gastronomy, they have delicious and traditional dishes that will delight your palate; however, you should know which are the best ones, that is why we have prepared a simple list of the restaurants with the best cuisine in Puebla.
Best restaurants in downtown Puebla
These places are perfect to take a break from walking around this beautiful city, and eat an exquisite dish while watching the magnificent sunsets and chatting with your crush.
Attic 303
It is a place with a romantic atmosphere for you and your partner to enjoy a delicious meal; in addition, at night you can enjoy even more its beautiful view of the city and an architectural piece worth admiring.
Attico 303 is one of the restaurants in the Historic Center of Puebla that serves a buffet at an excellent price. On the other hand, its menu features typical dishes in Mexican and international cuisine, whose portions are very generous; so you will surely find something to whet your appetite.
Address: C. 16 de Septiembre 303, Historic Center of Puebla, 72000 Puebla, Pue.
Telephone: 222 933 2171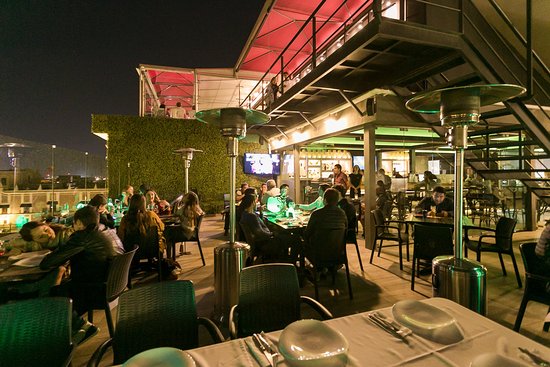 Vittorio's
Are you a lover of Italian gastronomy? If so, then you've come to the right place, we present Vittorio's. This place has a cozy atmosphere, attentive and friendly service and the dishes are made to order; if you don't know what to choose from their wide variety of recipes, they will give you a recommendation according to your tastes, so you can choose easily.
Not all their dishes are Italian; they also make combinations with Mexican food, in order to satisfy all their customers. It is the only one among the restaurants in downtown Puebla that, upon arrival, will offer you chicken or shrimp broth as a courtesy, these are delicious and demanded by the locals.
La Casa del Mendrugo
It is one of the best restaurants in downtown Puebla, because it is located in the colonial mansion, which was formerly part of a Jesuit school. The place is a combination of good cuisine and an interesting museum, that is to say, it serves typical Mexican dishes and exhibits vestiges of the history of the place.
Few restaurants in Puebla serve different dishes, but in this case it is different; the menu of La Casa del Mendrugo has a great variety of recipes, served with great quality and large portions; if you are in Puebla, don't forget to visit this place and get a great unforgettable experience.
Address: C. 4 Sur 304 – C, Centro, 72000 Puebla, Pue.
Phone: 222 326 8060
Baroque House
The menu of Casa Barroca is based in Paris, but they assure the quality of the traditional flavors of the city, an interesting combination worthy of tasting. Also, it has a contemporary Mexican decoration that gives life to the place. Its style is totally unique; for that reason, it should be one of your best options as a restaurant to eat in Puebla.
Regarding its prices, it is one of the cheapest restaurants in Puebla Centro; despite its large portions and excellent quality, it does not have high prices, on the contrary, they are economical.
Here you are assured of a memorable experience that will make you come back sooner or later to continue tasting Mexican cuisine in the best possible way.
Address: Av 7 Ote 205, Historic Center of Puebla, 72000 Puebla, Pue.
Phone: 222 290 4767
Maíz Criollo
Maíz Criollo is one of the restaurants in Puebla that offers a delicious variety of exquisite dishes; no matter what dishes you choose, you will always have an explosion of flavors in your palate. It is a perfect place for any time of the day; breakfast, lunch or dinner.
Most of their dishes come with the great protagonist of the Aztec lands: corn. If you feel like trying something different, something sweet; your best option would be to eat one of their delicious desserts, you will fall in love with their food.
Address: Av 5 Pte #133-local A, Centro, 72000 Puebla, Pue.
Phone: 221 178 6660
Conclusion
This is our short list of restaurants in Puebla that you can find in and near downtown. Of course, there are still many more, but we are sure that these are the essential ones to know.