Do you feel like enjoying seafood, maybe you are craving for some delicious breaded shrimps, or maybe you want to replenish your energy with a delicious shrimp broth? Or a seafood paella to share with your friends? Well, all this and much more is what you can find at El Timón de Cancún, a restaurant that is of the people and for the people.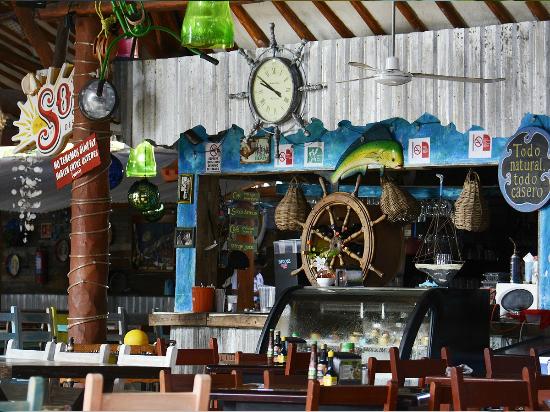 El timón de Cancún
El Timon de Cancun is a restaurant specialized in the gastronomy of the sea and, is one of the best seafood restaurants in Cancun and the oldest of its kind. It could be said that this restaurant was born and grew with the city, since it was inaugurated in 1978. In fact, the city of Cancun was born in 1970. Therefore, this restaurant was born 8 years later.
Since its birth, this seafood restaurant had only one goal: To become one of the strongest, largest and most preferred gastronomic references of the city. And to achieve this, the restaurant was and still is based on a great tradition of family recipes, which has allowed it to offer delicious seafood specialties.
This is a totally family place and currently has two branches: The first branch is located on Chichen Itza Avenue and was at the time, the first branch is family.
From the moment you arrive at this branch, you will simply be surprised. First you have to cross a small bridge, where you can enjoy a very well kept aquarium and the interior has a design and architecture that resembles the interior of a ship.
The service is first class, the waiters are very attentive and even on weekends you can enjoy live music, shows, stand up comedy and of course, recreational activities for the little ones. This is the favorite place of the locals!
It would be cruel to deprive the thousands of Cancun travelers from enjoying the ambiance and exquisite dishes of this restaurant, wouldn't it? Well, that's exactly why the second branch can be found in Cancun's hotel zone. Exactly it is located at kilometer 9.5 of the hotel zone or in other words: It is located in the heart of the hotel zone of the city, where the best, nightclubs, beaches and attractions are lived at every moment.
This branch has a breathtaking view of the Caribbean Sea and here, you will not only enjoy a delicious Coconut Shrimp, Seafood Casserole, Fried Fish, Octopus Chamuscado or a Sinaloa style Aguachile. You will also have a first class service.
And really; no matter which of the two branches you decide to go to, both are perfect to go with family, friends or even alone, we guarantee you won't regret it! So if you are visiting Cancun, you are from Cancun or very soon you will be coming to Cancun on Vacation, don't hesitate to come here, at El Timon Cancun.