If you are looking for the best food in all of Spain, look no further than Salamanca. This city is known for its delicious tapas and world-famous wine. Here are some of the best restaurants in Salamanca that will delight your palate.
Best restaurants Salamanca
Don't miss the opportunity to try some of the best food in Spain Book today at one of these amazing restaurants in Salamanca, you won't regret it!
Vinodiario
The first we should mention in the list is this establishment that is considered one of the best restaurants in Salamanca, Vinodiario is a small wine bar located in the historic center of the city, ideal for eating tapas in the company of the best wines.
There you will find modern reinterpretations of traditional dishes, prepared with the freshest seasonal products. Among its most recommended dishes you can't miss the sautéed chickpeas, hamburger, Iberian secret, salads and homemade desserts.
This place has become an essential place to eat in this city due to its economic prices and excellent service. It is open daily from 12:00 pm to 5:00 pm and from 8:00 pm to 1:00 am.
Zazu Bistro
In the heart of the city of Salamanca, is located a small historic building that houses the restaurant Zazu Bistro, a charming place that offers Italian and French style cuisine.
Its dishes are prepared with seasonal products that offer excellent Mediterranean flavors, where the following stand out: three-cheese risotto, mustard entrecot, duck mousse, beef carpaccio, beef tenderloin.
It is open to the public from Tuesday to Saturday from 2:00 pm to 4:00 pm and from 8:30 pm to 12:00 am, Sundays are open only at noon.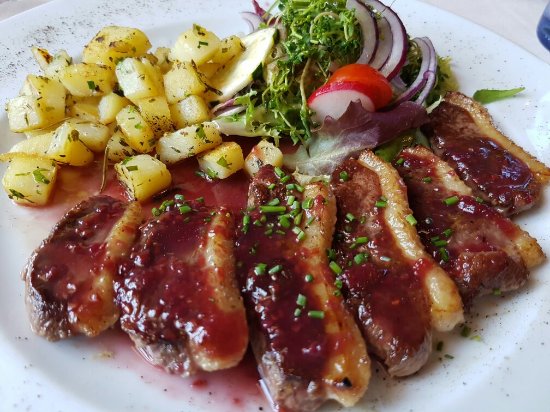 La Viga
This restaurant has a lot of history, it is a place where you can eat very cheaply in the city of Salamanca and where you will find the classic Spanish tapas.
A special honor deserves the excellent tapa de jeta asada which consists of pork cooked for a while and then passed through the oven, to obtain a mellow interior and a crispy exterior.
Other recommended dishes and tapas of this restaurant are the patatas meneas, the snails, the rabas or the chanfaina, a dish of the Salamancan cuisine. They serve the public from Thursday to Tuesday from 10:00 am to 4:00 pm and from 7:00 pm to 12:00 am.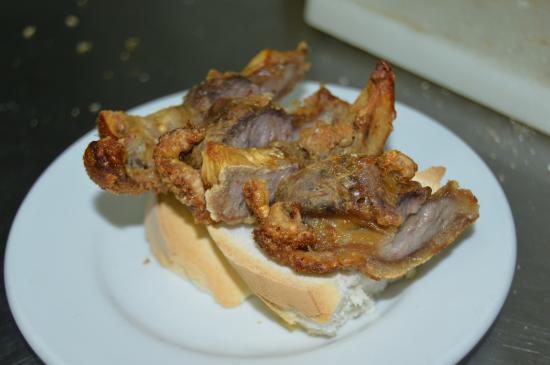 Valencia Restaurant
This restaurant is located near the Plaza Mayor of Salamanca, is a family business where you can eat delicious traditional food in large quantities at an unbeatable price. In addition to its family atmosphere, this place has an excellent service.
There you can taste rich dishes a la carte or its famous tapas at the bar, among its dishes you will find: stews, stews, assorted Iberian meats and meats, which will remind you of the best flavors of the cuisine of this town. The opening hours are from Wednesday to Sunday from 11:45 am to 12:00 am.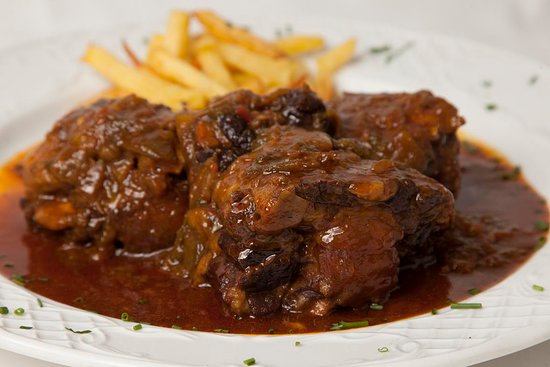 Mencia Restaurant
The specialty that can not be missed in this establishment is cod, so it is an essential restaurant in the list, because here they prepare it perfectly in 20 different ways.
Other dishes that we recommend trying in the restaurant are warm salads, croquettes, seasonal mushrooms and delicious desserts that you will love, all accompanied by an exquisite local wine.
Be sure to visit this place that has very close treatment by its staff which serves from Tuesday to Saturday from 1:30 pm to 3:15 pm and from 8:30 pm to 10:30 pm; on Sundays they are only open until noon.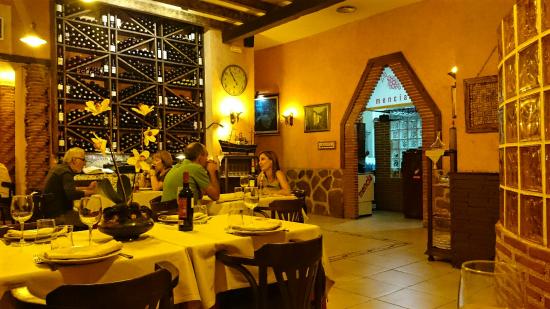 Vida & Comida
This is a trendy place in the city of Salamanca that offers diners elaborations with spectacular presentations that are at the height of their flavor.
In the menu they have available up to three very economical menus and among their most valued tapas are: the potatoes you and me, the carpaccio of prey, the risotto Mercedes Benz, the octopus croquettes, among others.
The opening hours are from Tuesday to Saturday from 2:00 pm to 4:00 pm and from 9:00 pm to 12:00 am; on Sundays it is open at noon.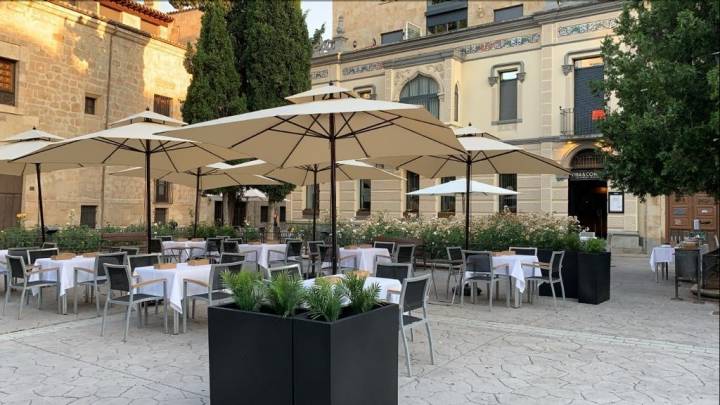 Conclusion
From places to eat with a terrace, to gourmet restaurants, what is waiting for us to enjoy in Salamanca. Some of these restaurants are even many years old: so you can be sure that the quality is what has made them stay for decades in the city. Which of them do you already know, which one do you think we should add? We'll read you in the comments.