If you want to know the best steak restaurants in Guadalajara and appreciate the flavor of beef in each of its presentations, you must go to places where they specialize in the preparation of these.
Best steak restaurants in Guadalajara
Each cut, prepared on a roast or grill, cooked bleu, three quarters or well cooked; as the protagonist of the dish or just as a side dish, are capable of making our taste buds enjoy a feast of flavor that only meat can provoke.
Therefore, if you want to enjoy the delicious taste of red meats, we leave you the 5 best steak restaurants in Guadalajara.
Brick SteakHouse
The first visit you should make, if you want to know the best steak cuts in Guadalajara, is to Bick SteakHoues.
In this open kitchen, you can enjoy a delicious New York steak cooked to the selection of your choice; in addition, you can accompany it with exquisite personalized drinks with mixology techniques.
It has an elegant and modern decoration, which makes it comfortable to taste its dishes. On the other hand, the staff will guide you to the most succulent options if you are undecided about what the menu offers.
Address: Av. de las Américas 1254, Country Club, 44610 Guadalajara, Jal., Mexico.
Telephone: +52 33 2471 7066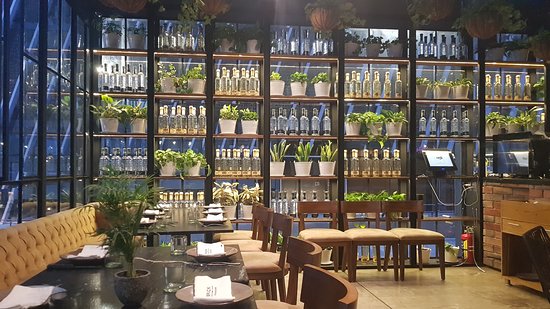 South Court Grill
With finger-licking grilled meats, among the best steak restaurants in Guadalajara, Corte Sur Parrilla is undoubtedly one of them.
In this incredible location, you can enjoy exquisite pieces of t-bone, steak eye or Angus beef with guacamole; also, you can accompany them with a mixed salad or French fries.
It offers a varied menu, influenced by South American food, especially Argentinean. It has a rustic decoration ideal to go out with friends and have a good time.
Address: C. Severo Díaz 123, Arcos Vallarta, 44130 Guadalajara, Mexico.
Phone: +52 33 3109 7457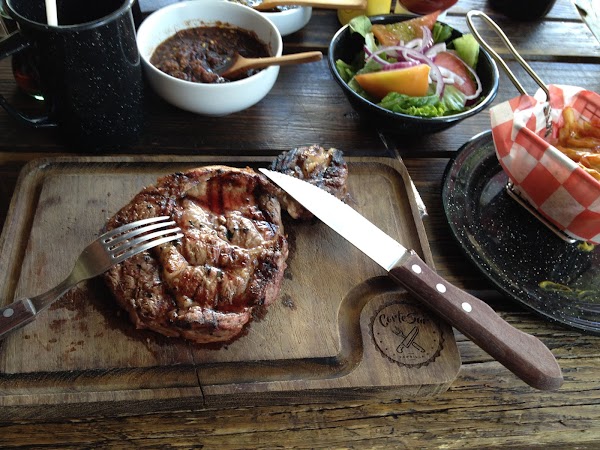 La Artesanal
Are you a steak lover? Then, you must go to another restaurant in Guadalajara, specialized in meat cuts; we are talking about La Artesanal.
This place of casual style cuisine, you can delight yourself with a pepito de arrachera, an Argentinean chorizo steak or some chistorras; on the other hand, each dish can be enjoyed with a good glass of wine.
It offers an Argentinean style menu and is known in the area for its generous portions in each dish.
Address: C. Jesús García 2347, Ladrón de Guevara, Ladron De Guevara, 44600 Guadalajara, Mexico.
Phone number: +52 33 3615 6356
Grill 77 Urban Grill
Continuing with the list of restaurants in Guadalajara that you can not miss; Parrilla 77 Asador Urbano, is essential to visit. It serves rustic dishes at incredible prices.
We recommend you to try the most popular one; the amazing rib-eye steak with roasted corn. You will arrive to this place thanks to the delicious smell of the asado; it has a warm atmosphere with nice background music perfect for hanging out with the family.
Address: C. Siete Colinas 1244, Independencia, 44379 Guadalajara, Jal., Mexico.
Phone: +52 33 3617 7770
Res Publica
Do you want to enjoy the flavors of meat outdoors? Visit our steak restaurant: Res Publica.
Here you can find dishes of entrails, ribs and even a special bishop cut, which you can accompany with a delicious chimichurri.
Its cozy decoration of stone and wood creates the perfect atmosphere to enjoy its delicious dishes.
Address: 2109 Vidrio Street, Col Americana, Obrera, 44140 Guadalajara, Mexico.
Telephone: +52 33 2696 5422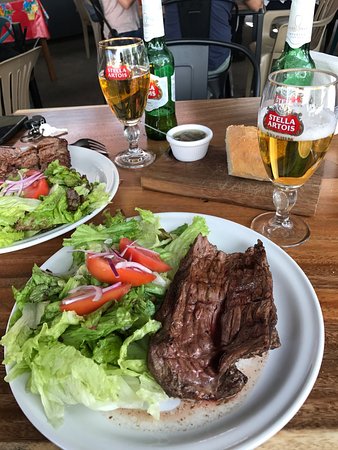 Conclusion
This list should undoubtedly be to the liking and delight of meat lovers and if you want to continue knowing places to eat in Guadalajara, click here.