Do you want to go to eat in downtown Merida? Without a doubt, downtown Merida is a completely recreational area where the view, the scenery and the people make your stay and tour here a pleasant one. Of course, you can't miss the places to eat and if you are interested in knowing which are the Best Restaurants in Merida Centro, then keep reading this Restaurant-Z article.
Best Restaurants in Merida Downtown
Although, downtown has many places to eat our team today will tell you about some that are not public and some that are private with a dreamy view and passage, so let's start.
Eskondida
It opened in August 2016, and is a place that offers Italian food, especially pizzas with options ranging from traditional to vegetarian and vegan recipes, so no one is exempt from trying this place.
Their pizzas are authentic, and are inspired by New York pizzas, which are made with a flour abundant in protein, with a sauce made from whole and peeled Californian tomatoes, olive oil, with a cold fermented pizza dough and much more.
It has an outdoor terrace, free parking, in its facilities can easily access people with reduced mobility, they also have wifi and a large capacity to serve. Its price range goes from 3 dollars to 19 dollars approximately.
Ya-axká Restaurant
This restaurant is inspired by the old henequeras haciendas, which are considered an ideal tourist site. The restaurant offers contemporary Mexican food with the condition of being healthy, they promise to captivate with an innovative and elegant atmosphere, transporting you directly to the old hacienda houses.
It has an outdoor terrace, free parking with ticket validation, has a beverage bar on the premises, live music and is considered a private restaurant. Prices range from $16 to approximately $30.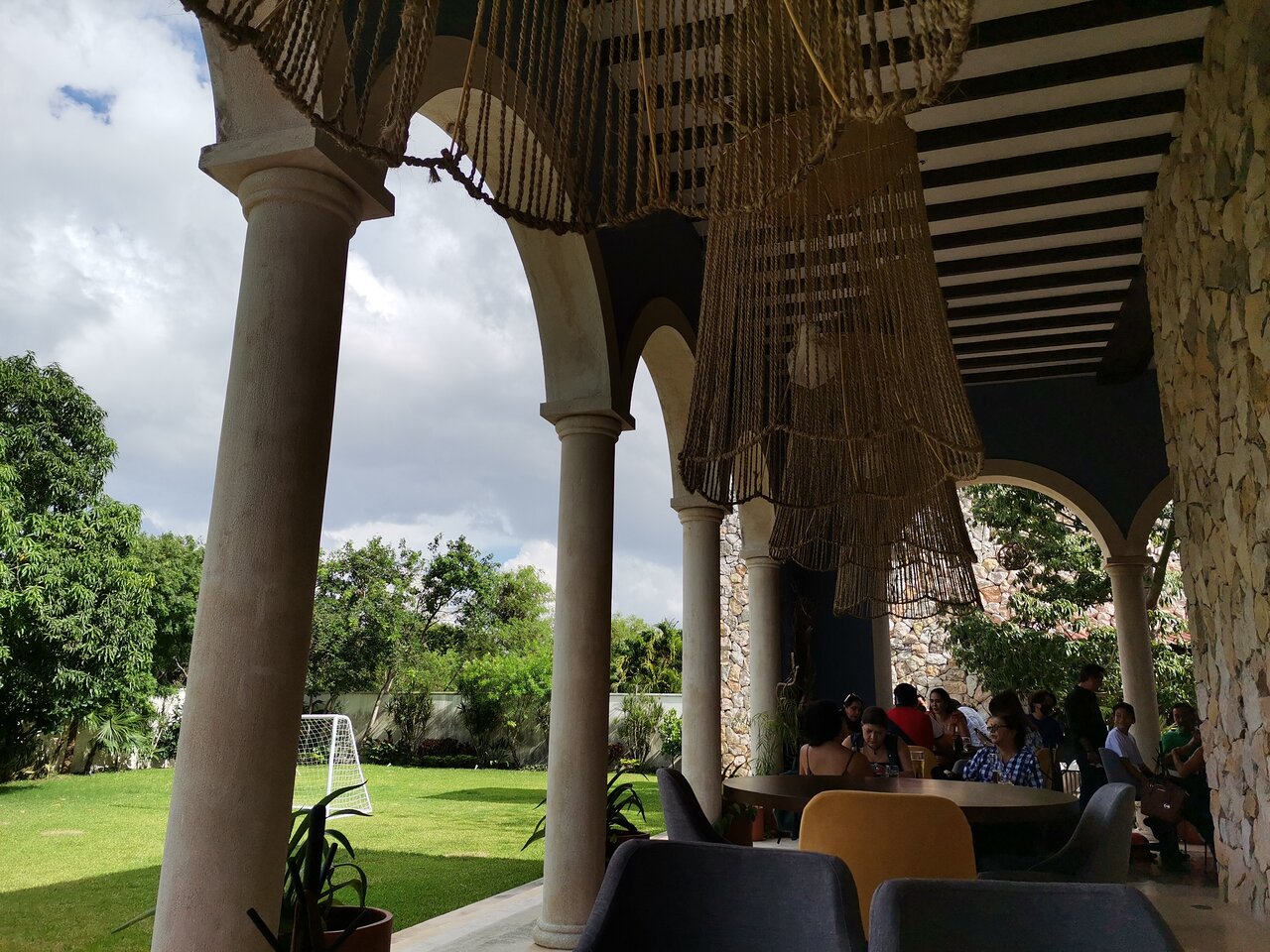 Picheta
They offer food with heart, inspired by contemporary Yucatecan gastronomy with signature cuisine, all with a series of passionate, warm and exciting vibes. The place promises to be the bridge between tradition and innovation, where an experience becomes an original explosion of colors and flavors.
The restaurant is located in a building that is more than 350 years old in the heart of downtown Mérida, where you are invited to taste dishes made from fresh and traditional ingredients that awaken your senses and take them on a journey through time.
The restaurant has a beverage bar, reservations and an outdoor terrace.
Oliva Enoteca
Located in an old house in the historic center of Mérida Yucatán. It has an extensive wine list with more than 200 labels of wines specially selected by the chef, who constantly seeks to reinvent himself to offer seasonal and innovative dishes.
The restaurant offers a menu based on Italian haute cuisine in an industrial chic atmosphere. It has vegetarian, vegan and gluten-free options, so in addition to having a varied menu, they are concerned about offering dishes for everyone.
It has a beverage bar, access for people with reduced mobility and the disabled, in addition to being able to make reservations in advance.
Hacienda Teya
A restaurant that offers exquisite Yucatecan food with two national awards from CANIRAC, the National Chamber of Restaurants and Seasoned Food Industry. The site has more than 18 years of experience and its menu is based on Mexican and Latin food, with vegetarian options.
It is a private restaurant that requires reservations, has access for people with reduced mobility and for the disabled, with free parking with tickect validation.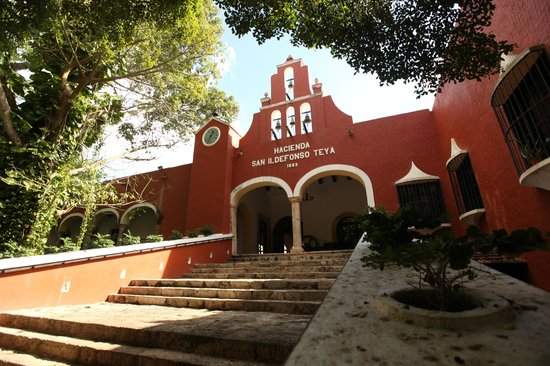 Conclusion
We finish our list of places to eat in downtown Mérida and of course, elegance, style, history and colonial art as you can notice are part of this ex'gastronomic experience in Mérida.