Throughout several articles, we have known the best restaurants in Merida, the Italian restaurants and of course the places to eat in the center. Today, it's our turn to continue looking at the gastronomy of the region and find out which are the best seafood restaurants. So are you ready? Let's start
Best Seafood Restaurants in Merida
We'll be honest, as such Merida doesn't have a coastline but it is very close to it. In fact, the state of Yucatan is a coastal state like Quintana Roo and for that reason you won't have any problem finding a place to eat seafood and of course, we will give you some recommendations as well. So let's get started.
Micaela Mar Y Leña
The restaurant offers a service that reflects the authentic passion for hospitality, where their main goal is that each dish deeply touches the soul of the visitors. They are committed to providing the best atmosphere, allowing the place to leave something positive in everyone.
Their menu focuses on Mexican dishes, with seafood and contemporary flavors. One of the best services it can offer is its full bar, where cocktails and refreshing drinks are enjoyed.
Its price range goes from $14 to $21 approximately. Not to mention that it offers gluten-free options.
Address: Calle 47 458, Centro, 97000 Mérida, Yuc.
Telephone: 999 518 1702
Sanbravo
A restaurant with options and services to overflow, in addition to seafood, it also offers Mexican flavors, meat dishes and contemporary flavors. Be sure to check out their vegetarian, vegan and gluten-free options.
Reservations are accepted, free parking with ticket validation, television, access for disabled or reduced mobility, full bar, free wifi and much more.
Prices range from $4 to approximately $22.
Address: Prol. Paseo Montejo 358, Benito Juárez Nte., 97119 Mérida, Yuc.
Phone: 999 406 9274
La Pigua Mérida
Considered one of the best seafood restaurants in Yucatan, this place has more than 15 years of experience to offer the most exquisite flavors of the sea, with recipes that can be enjoyed until late at night.
Its freshness in fish and seafood is daily endorsed by locals and tourists, so in addition to a good time, they strive to make it unforgettable.
It has free parking, access for disabled and handicapped people, full bar with refreshing drinks and free wifi.
Address: Av Cupules 62, Yucatan, 97050 Merida, Yuc.
Phone: 999 920 3605
Crabster
This restaurant promises one of the most explosive experiences in flavors, with striking and beautiful colors, this place has a lot to offer. The place was founded keeping a name that is a direct synonym of quality, flavor and good taste.
It has Mexican, American and Mediterranean flavors, not to mention seafood, one of its main specialties. It has an outdoor terrace, full bar, television, free parking and digital payments.
Its price range goes from $89 to $350 in approximation, since its dishes are of the highest quality and freshness. It is worth mentioning that it also offers a cozy and invigorating atmosphere, with decorations and lighting appropriate to its style.
Address: Calle 60 entre 35 y, Av. Colón, Zona Paseo Montejo, Centro, 97000 Mérida, Yuc.
Telephone: 999 921 4545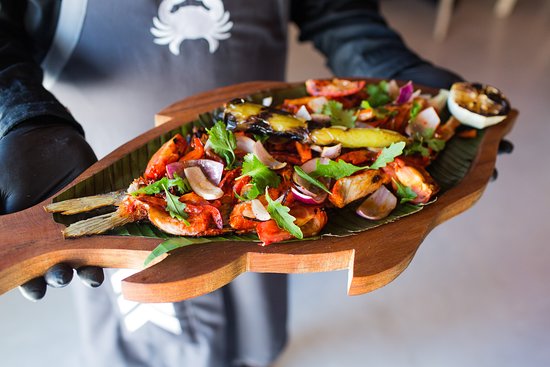 Marlin Azul
With a warm and welcoming service, El Marlin Azul wants to provide one of the best memories in terms of seafood flavors, they talk phenomenally about their ceviche and other fish, especially with reviews that denote the freshness of their recipes and of course a very reasonable price.
It is located a few blocks from the main square, so to visit on a day of sightseeing is completely ideal.
Address: C. 62 488B, Parque Santa Lucia, Centro, 97000 Mérida, Yuc.
Phone: 999 224 3052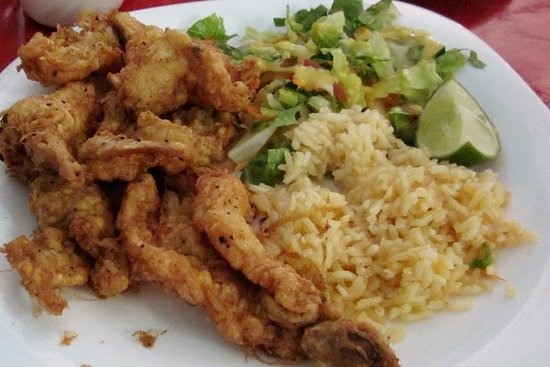 Conclusion
We conclude our list of the best places to eat in Mérida and hope you enjoy it. As you can see, the taste and the presentation are luxurious, so don't hesitate any longer and come and have a great meal in one of these places. See you later.