Knowing the wonderful restaurants in Piura is an essential part of visiting northern Peru. Valued as the City of the Eternal Sun for its tropical climate; Piura is characterized by its paradisiacal beaches and beautiful tropical forests.
Best Restaurants in Piura
Likewise, it has an exquisite gastronomy that you can not miss; being the best way to enjoy these exquisite flavors, go to the restaurants in Piura.
Here we name and recommend the 5 best restaurants in Piura and why you have to know them.
Blue Snail
If you are strolling through the heart of the city, we invite you to visit the restaurant Caracol Azul, one of the best restaurants in the center of Piura.
Here you will find an extensive menu of various typical dishes of Peruvian gastronomy, such as the stellar ceviche, made with fresh fish and seco de cabrito with green tamales.
It has a very fresh and pleasant space to enjoy these culinary delights; hand in hand with a warm customer service.
Address: Urb. Chira Piura Mz. A15, Piura Peru.
Phone: +51 73 350677
La Plaza Bar & Grill
If there is a restaurant that you must include in your travel itinerary, it is La Plaza Bar & Grill. This establishment is located within the facilities of a hotel and you can taste its dishes appreciating the view of the swimming pool.
It is accompanied by a calm atmosphere, you will taste exquisite traditional Peruvian dishes. This restaurant has an excellent bar where you can enjoy while you eat some delicious patacones; its customer service is specialized, friendly and professional.
Address: Av. Ramón Mujica S/N Urb. San Eduardo, Piura 200001 Peru.
Telephone: + 51 73 285000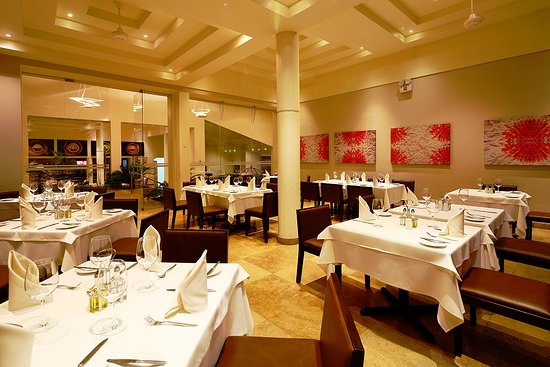 Tayanti
If you are looking for a restaurant in Castilla de Piura where you can taste the greatness of the gastronomy; that offers Latin and international dishes with a good drink, here we present the Tayanti.
This restaurant is ideal to celebrate an anniversary or to go out with work colleagues. Here you will have the opportunity to taste a variety of dishes, from shells with parmesan to a duck risotto.
Tayanti through a warm atmosphere invites you to stay a little longer.
Address: Calle San Ramón s/n esq. con Av. Panamericana, A 3 el Chipe, Piura 51 Perú.
Phone: +51 73 623478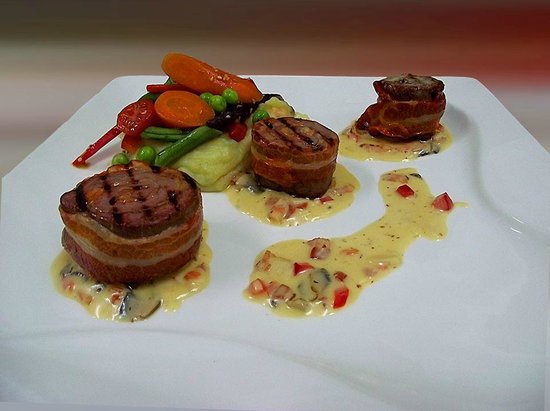 Cabo Blanco
Cabo Blanco is one of the restaurants in Piura that is open continuously; and allows the opportunity to appreciate a beautiful view of the sea.
This place offers a menu with a variety of South American dishes; some of them introduce fresh seafood from the catch of the day straight to your plate.
Address: Avenue Cabo Blanco a- 14, Piura 73 Peru.
Phone: +51 73 256121
Bottega Capuccino
Now that you have known and tasted the incredible Peruvian gastronomy, the only thing missing to finish the tour in style is a good dessert. Bottega Capuccino is a cheap restaurant in Piura, ideal to taste a sweet without much budget.
With a different menu every day, this restaurant combines the culinary classics of Peruvian cuisine with the best international desserts; a perfect recommendation in this place would be the chalaquita de pescado starter, followed by a seco de chavelo and for dessert an apple pie crepe.
Address: Calle San Miguel N 298, Piura 20009 Peru.
Telephone: +51 73 301111
Conclusion
Undoubtedly, the places to eat in Piura will become one of your best travel experiences and of course, as we know you are not going to stay here and come wanting to know more of Peru, we invite you to read our series of the best restaurants in Peru.