A few days ago, here at Restaurant-Z, we told you about the best restaurants in Piura, and continuing with our series, today we will tell you a little about the Costa Verde, but specifically about the best restaurants in the Costa Verde that become the ideal place to recharge your batteries after spending the whole day in this beautiful beach circuit.
Best Restaurants in Costa Verde
Costa Verde gets its name from the fact of the lush vegetation that is present on the cliffs that separate the beaches from the city of Lima. In this place you can do different types of activities; long walks and surfing. The restaurants of the Costa Verde are a special sample of Peruvian gastronomy.
Without further ado, we are going to tell you about the 5 best restaurants in the Costa Verde of Lima; where you can make a stop when touring the coastal strip.
La Rosa Nautica
Among the places to visit on the Costa Verde beach, we recommend you to visit La Rosa Nautica, a restaurant located "on the waves".
This restaurant has a decoration that will make you feel like you are on a luxury ship on the high seas. It offers culinary wonders, with a menu characterized by delicious soups and a fantastic selection of desserts.
Address: Avenida Circuito de Playas Miraflores 18, Lima Peru.
Telephone: +51 1 7086795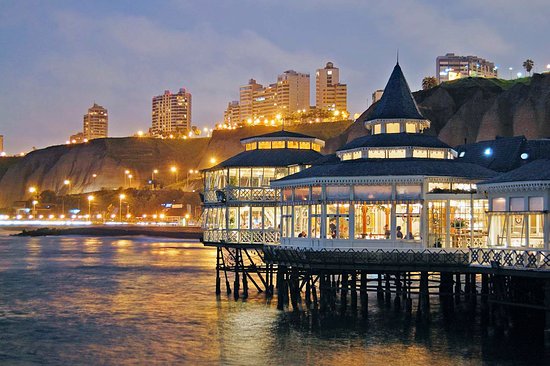 Isolina Peruvian Tavern
When passing through the Costa Verde, you will find a wide range of places to taste different types of food. However, Isolina Taberna Peruana is a place that offers very generous portions with beautiful colors and exquisite flavors.
The most requested dish of the restaurant is the lomo saltado; which you can accompany with a delicious passion fruit pisco sour. All this while you contemplate the beautiful view that the tavern has and offers.
Address: Avenida San Martin Prolongación 101 Esquina con Calle Domeyer, Lima 04 Perú.
Telephone: +51 1 2475075
Tragaluz
El Tragaluz is another restaurant that you will find on your way through the coastal strip of Costa Verde; an ideal place to spend a romantic evening with your partner. It offers food service inside or on the terrace.
In this restaurant you will have the opportunity to order the drink of your choice completely personalized while you are waiting for your menu. You can make a reservation and eat there or order to go; besides, they have an excellent service and the best customer service.
Address: Malecón de la Reserva 1035 Miraflores, Lima 15074 Peru.
Phone: +51 1 6104018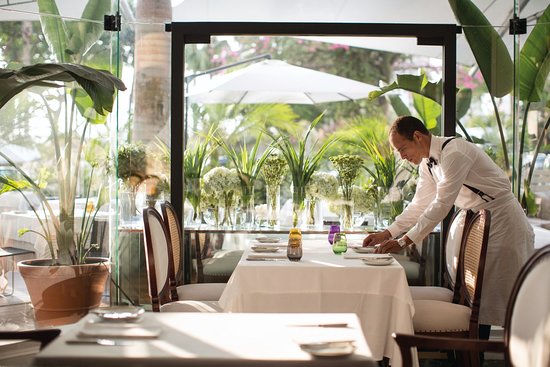 Awicha
If you are in Barranco, less than 1 kilometer away you will find Awicha; a Costa Verde restaurant that brings to your plate a fusion of Latin, Peruvian and Japanese culinary arts.
This restaurant offers you dream prices, a cozy atmosphere for the tasting of its dishes and among these stand out the carapulcra huachana and the octopus a la gallega.
We recommend accompanying your dishes with a kion pisco sour or a wine of your choice; likewise, the menu will show you both vegan and vegetarian options.
Address: Jirón Domeyer 296 Hotel Domeyer, Lima 15063 Peru.
Phone: +51 993 251 446
Amoramar
If you want to enjoy first hand the intense flavor of Peruvian food, come and visit Amoramar; one of the best restaurants in Lima's Costa Verde.
The structure of this place is designed in such a way that, being in the semi-open terrace, you can observe the kitchen. If you are planning an outing with family or friends, Amoramar is the ideal place; its dishes have a very detailed presentation and are full of Peruvian culture with a little Japanese twist.
Address: Jr. García y García 175 Barranco, Lima 04 Peru.
Telephone: +51 1 619 9595
Conclusion
Without a doubt, Costa Verde will not only become your favorite place in Peru, it will also become the perfect place to enjoy some rich and traditional dishes of the Region. Want to know more places to eat? Click here.