In Salta you will find the ideal restaurants to taste delicious dishes after touring the wonderful landscapes of the city. This provincial capital is considered an important part of Argentina's history, due to its imposing Spanish architecture of the time. Each one blending with the Andean heritage of the region, forming its own identity.
Best Restaurants in Salta
If you want to enjoy the incredible flavors of the cultural mix of this city, here are the 6 best restaurants in Salta.
Doña Salta
If you are in Salta, the first restaurant you should visit is Doña Salta. With a schedule that allows you to enjoy family lunches and dinners with friends, this affordable Argentinean menu restaurant offers the best empanadas in the city, especially the charqui empanadas. You can also enjoy a juicy bife de chorizo and its popular turrón salteño.
Address: Córdoba 46, A4402EZB Salta, Argentina.
Phone number: +54 387 432-1921
Aires Caseros
To delight yourself of the incredible fusion food in Salta you must go to Aires Caseros restaurant. This place has a fantastic customer service and high quality dishes that do justice to their prices; among these, you will find an incredible humita a la olla, an exquisite pique de llama and a delicious Andean picada; which you will be able to enjoy at any time of the day.
Address: Buenos Aires 11, A4402FDA Salta, Argentina.
Phone: +54 3876 33-8870
La Casona del Molino
Another restaurant in Salta that you cannot miss is La Casona del Molino. Here you will be able to delight yourself with the incredible Creole food at amazing prices; whether you try for lunch some delicious amblayo potatoes and a torta salteña, or you decide to end the night with an incredible potpourri of quesillo and sweets. In addition, you can accompany each of the dishes with the best cocktails in the city.
Address: Col. Luis Burela 1, A4400GPA Salta, Argentina.
Phone number: +54 387 434-2835
El Charrúa
Considered a must stop in the city, another of the best restaurants in Salta is the restaurant El Charrúa. This Argentinean restaurant offers dishes with a high quality-price ratio; and with a schedule that includes both the main meal of the day and the last meal of the night. You can enjoy a tasty grilled meat and chicken, accompanied by magnificent tamales.
Address: Gral. Martin Güemes 186, A4406AMD Salta, Argentina.
Phone number: +54 387 422-5166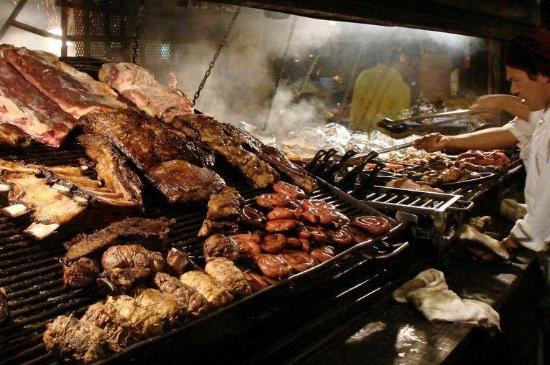 Trattoria Mamma Mía
To enjoy the Italian gastronomy in Salta, you have to go to the restaurant Trattoria Mamma Mía. Counting with prices that you cannot miss; in this place you will be able to taste tasty dishes resulting from the fusion between Italian and Argentinean cuisine. Whether at lunch time or to close the night with a flourish, here you will enjoy the best pasta dishes of the place; without forgetting the special of the house, a delicious tiramisu.
Address: Pje. Zorrilla 1, A4400DWO Salta, Argentina.
Phone number: +54 387 422-5061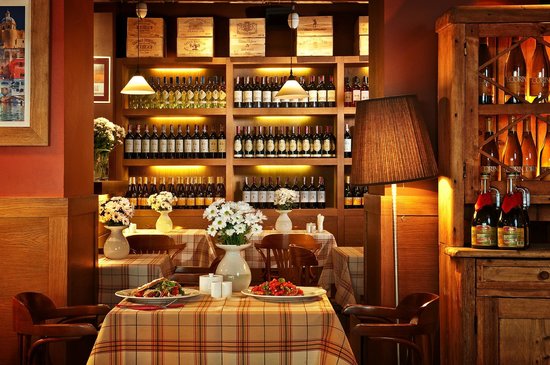 La Vieja Estación
If you want to enjoy the folkloric peñas of Argentina you have to visit La Vieja Estación, one of the best restaurants in Salta. Open to the public all night long, in this pub-like place you can enjoy a menu full of Latin and Argentinean gastronomy at an incredible price. Among its dishes stand out a magnificent locro and extraordinary chivito casseroles; which you can accompany with a rich quinoa salad and a red wine.
Address: Balcarce 875, A4400EJQ Salta, Argentina.
Phone number: +54 387 523-4888
Conclusion
In the city of Salta we can find many restaurants and undoubtedly, the ones we list here are elegant, they are experts in the preparation of their dishes and they are the places you are looking for to eat. Do not forget to share our recommendation and visit the series of restaurants in Argentina.