The restaurants in Santa Fe present us with the perfect place to enjoy the essence of this Argentine locality that never stops. Surrounded by beautiful rivers, through which every tourist travels when visiting this Argentine province; noted for its high consumption of beer has a rich tradition from the aboriginal peoples, which is mixed with the contributions of the various European communities that settled in the region.
Santa Fe Restaurants
If you find yourself in this place of waters full of history and do not know where to go to enjoy a delicious meal, here is a list of the 6 best restaurants in Santa Fe.
El Quincho de Chiquito
One of the first restaurants in Santa Fe you should go to is El Quincho de Chiquito. A place where you can enjoy a menu full of fish dishes of Argentinean gastronomy. Whether for a family lunch or a romantic dinner, this place has magnificent dishes at incredible prices. We recommend the armando seafood dishes and a tasty boga a la parrillada mixta.
Address: Carlos Agustín Chiquito Ulerich 050, S3004 Santa Fe, Argentina.
Phone: +54 342 460-2608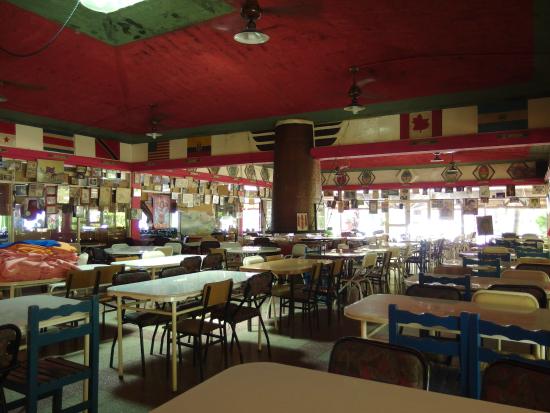 Santa Fe Brewery
To enjoy the characteristic drink of the city you have to go to Cervecería Santa Fe. This is a brewery that has a regional food bar, where you can enjoy at reasonable prices; from potatoes with green beans and bacon, or a delicious pork sandwich. It is active from early in the morning until mid-afternoon, always accompanied by the star drink, beer.
Address: Calchines 1401, S3000AYF Santa Fe, Argentina.
Phone: +54 342 450-2200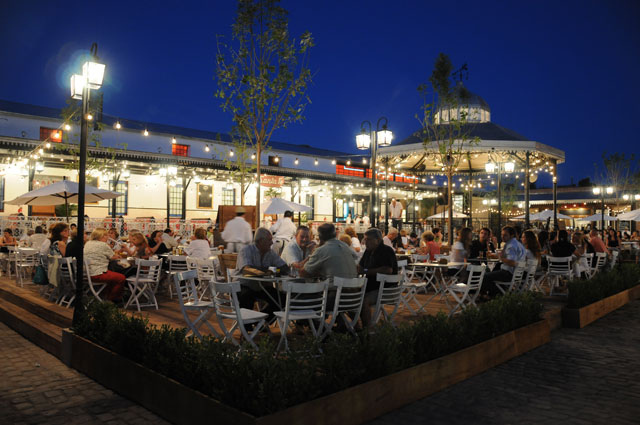 El Aljibe
Another restaurant to visit in Santa Fe is the restaurant El Aljibe; with Argentinean dishes, as well as vegan and vegetarian options. This place has the ideal ambiance for a late brunch; whether you are going with colleagues or a night out with friends. You will enjoy a complete meal at an amazing price; the most popular is the bondiola a la mostaza with rustic potatoes accompanied by a craft beer.
Address: Tucumán 2950, S3000CAP Santa Fe, Argentina.
Phone number: +54 342 456-2162
Circulo Italiano Restaurant
To taste the flavors of the Italian cuisine in Santa Fe, you must visit the Circulo Italiano Restaurant; the dishes of this place gather in a single opportunity and at wonderful prices. Italian, Argentinean and South American gastronomy come together so that you can enjoy a spectacular lunch or dinner; from a loin with four cheeses, to a surubi with roquefort and a magnificent melba glass.
Address: Hipólito Yrigoyen 2451, S3000BLF Santa Fe, Argentina.
Telephone: +54 342 456-3555
Paladar Negro
If you are looking for a restaurant in Santa Fe that is open for every meal of the day, Paladar Negro restaurant is ideal for you. Its menu is made up of delicious dishes at affordable prices, both Argentinean and South American; among them stand out some tasty milanesas de bife de chorizo and an incredible cebiche.
Address: Sarmiento 3398, S3000GHP Santa Fe, Argentina.
Phone: +54 342 456-2868
El Rancho Restaurant
Another must-visit restaurant in Santa Fe is El Rancho, serving lunch and dinner. This restaurant offers a menu full of Argentinean dishes at prices you can't miss. One of its star dishes is the boga despinada al roquefort with Spanish potatoes; you can also go and decide to try some delicious rabas. And without any doubt, you must try their delicious empanadas.
Address: Bv. Pellegrini 3272, S3000ADV Santa Fe, Argentina.
Telephone: +54 342 455-8493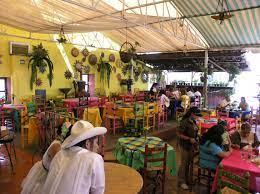 Conclusion
Santa Fe is a very beautiful place that is a must to visit during your visit to Argentina and of course, you can not miss the adventure of visiting its restaurants, enjoy each of its dishes and fall in love with its atmosphere. And since you have just arrived here, visit: Where to eat in Argentina.