The restaurants in San Juan present us with the ideal place to enjoy delicious meals after having been in its beautiful mountains. This town in Argentina is extremely close to the Andes Mountains, which contrast with the modern and period architecture of the site, which you can observe while walking through its beautiful tree-lined streets, where yellow is the protagonist.
Restaurants in San Juan
If you want to taste a good wine and be treated in the most hospitable way, both great characteristics of the place, here are the best 6 restaurants in San Juan.
Johnny B. Good
The first stop you should make when looking for restaurants in San Juan is Johnny B. Good restaurant. You can go to this bar; either to start the day or to end the day with the delicious flavors of Mexican and American food. Its most requested dishes for its great taste and wonderful prices, are the delicious pork ribs with barbecue and great quesadillas.
Address: Av. Libertador Gral. San Martín 1799, J5400ASF, San Juan, Argentina
Phone number: +54 264 426-7057
Rocknrolla
If you want to indulge yourself with delicious Argentinean and South American dishes; accompanied by good music in San Juan, you have to go to Rocknrolla restaurant. In this pub bar, you will find the ideal place to go out with friends after a party or to have a family lunch; with incredible prices. Its menu has delicious pizzas and a complete asadito that is irresistible; which you can accompany with an exquisite mojito.
Address: Av. San Martin 2225 West, J5400ASJ San Juan, Argentina.
Telephone:+54 264 426-8255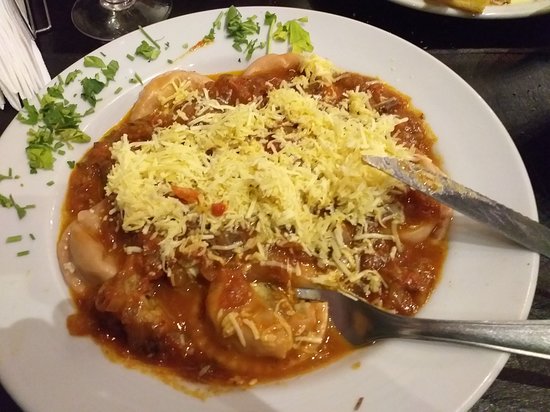 La Madeline
To enjoy the incredible French gastronomy in San Juan, you must visit La Madeline -Petit Bistrot and Tea House. In this restaurant you can find delicious food at any time of the day, at prices you can't miss; its menu ranges from a special breakfast to an exquisite rabbit stew; and for dessert, you can taste its magnificent tarte au citron.
Address: B. Mitre 202, J5402CXF San Juan, Argentina.
Phone number: +54 264 427-7825
Soychu
Another restaurant in San Juan that you cannot miss is Soychu Restaurant. Here you can enjoy an incredible naturist menu at prices that will make you order two of each dish. Among these, a delicious anquito with ricotta and pumpkin soufflé and mixed salads stand out; ideal for lunch or a hearty breakfast.
Address: Av. Ignacio de la Roza Oeste 223, J5402DCC San Juan, Argentina.
Telephone:+54 264 422-1939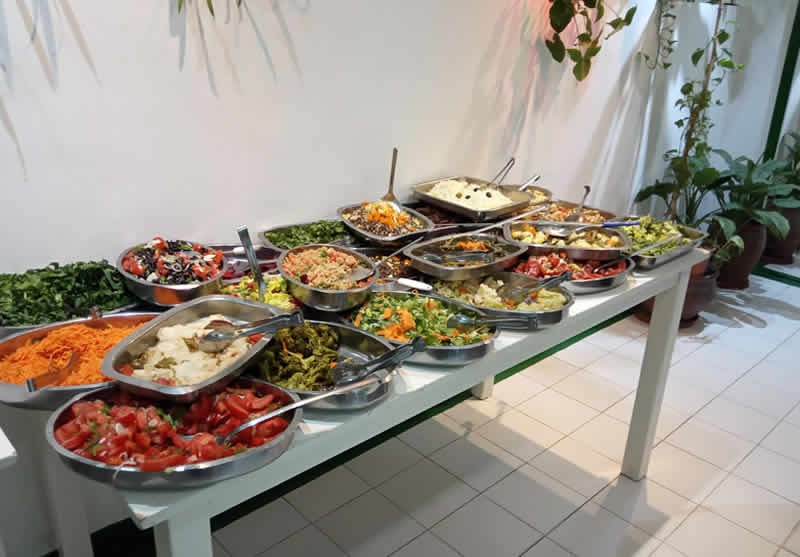 Gomez Antonio and Sons
If you want to delight yourself with an exquisite Spanish food, the ideal restaurant in San Juan for you is Gómez Antonio e Hijos. This place is perfect for family outings, where you can enjoy a lunch consisting of a delicious paella and a seafood casserole, as well as an exquisite seafood picada and a dish of squid with french fries. All at prices you can't miss.
Address: Gral. Mariano Acha Sur 447, J5402EGI San Juan, Argentina.
Phone:+54 264 422-9406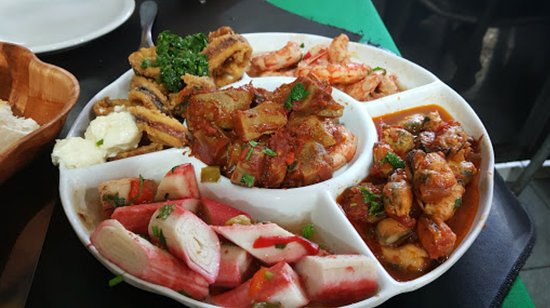 Syrian Lebanese Club
If you are looking for delicious Arabian food without leaving Argentina, we introduce you to one of the best restaurants in San Juan; Palito Restaurant – Club Sirio Libanés. With an ideal atmosphere for evening meals given by the incredible architecture of the place; you will be able to taste the magnificent Arabian picada and a spectacular baclava dish; accompanied by some exquisite wines, at dream prices.
Address: Entre Rios Sur 33, J5402EEA San Juan, Argentina.
Phone:+54 264 422-3841
Conclusion
San Juan may well be considered the "second most important city in Argentina" and although it has many things to do and see, don't forget to take a moment to enjoy its rich and succulent gastronomy, the gastronomy of Argentina.