The restaurants with mariachis in Guadalajara personify, not only the Mexican culture; if not the original customs of the state of Jalisco and if well, we have told you about the Mexican food places in the city, now we will tell you where to enjoy a good meal and a very Mexican music, so let's get to it.
Best Restaurants with mariachi in Guadalajara
Mariachi is Mexico's emblematic musical genre, its impact on the country's culture is such that, in 2011, UNESCO inscribed it as Cultural Heritage; because with its melodious harmony, marked by the rhythm of the Mexican guitarrón; the voice of its performers, traditionally dressed as charro; and its songs, they transmit values and promote the love for Mexico's heritage; as well as the respect for the nation's history.
Therefore, if you want to enjoy the Mexican culture completely and without missing anything important; we have made for you a list with the 5 best restaurants with mariachis that are located in Guadalajara Jalisco.
Casa Bariachi
One of the best restaurants in Guadalajara with live mariachi, is the Casa Bariachi restaurant; where you can enjoy, in the middle of a lively atmosphere of traditional Mexican cuisine, some dishes with delicious flavors and very attractive colors; some of them are the molcate de arrachera, which you can accompany with a michelada.
You can also go to this place to enjoy a good tequila while watching a show of mariachi music and regional dances.
Address: Av. Ignacio L. Vallarta 2221, Arcos Vallarta, 44130 Guadalajara, Mexico.
Phone: +52 33 3616 9900
Abajeño Minerva
If you are looking for a Mexican folklore show that you can enjoy outdoors, the best option is to visit Abajeño Minerva, a restaurant that offers live mariachis.
A beautiful restaurant with old-fashioned decoration, perfect for outings in large groups and has a great attention from the staff; besides, its menu has incredible prices. We recommend the delicious casseroles with tequila.
Address: Abajeño Minerva, Av. Ignacio L. Vallarta 2802, Vallarta Nte., 44110 Guadalajara, Mexico.
Phone: +52 33 3630 2113
El Parian de Tlaquepaque
El Parián de Tlaquepaque is another restaurant with live mariachi in Guadalajara that you must visit.
Here you will taste the typical gastronomy of the city, with an incredible tortas ahogadas; also, you can choose a delicious and traditional Mexican dish such as nachos. Besides enjoying a mariachi show, this place has a nearby colonial style tourist spot where you can buy handmade products.
Address: 68 Juarez St., Downtown, San Pedro Tlaquepaque, Guadalajara, Mexico.
Telephone: +52 33 3696 0488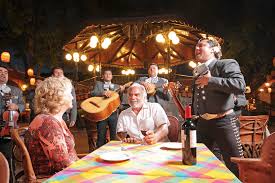 The Golden Age
Ideal if you are looking for the enjoyment of Mexican traditions in the center of the city, then you must go to La Época de Oro; one of the best family restaurants in Guadalajara with mariachi.
It offers a pleasant atmosphere ideal to spend time with the family. In this two-story restaurant with a spectacular terrace, you will enjoy delicious Mexican food. The plating is inspired by the local cuisine, as well as a tasty barbecue and exquisite drinks.
Address: Av. Juárez 414-A, Zona Centro, 44100 Guadalajara, Mexico.
Telephone: +52 33 36 3658 5247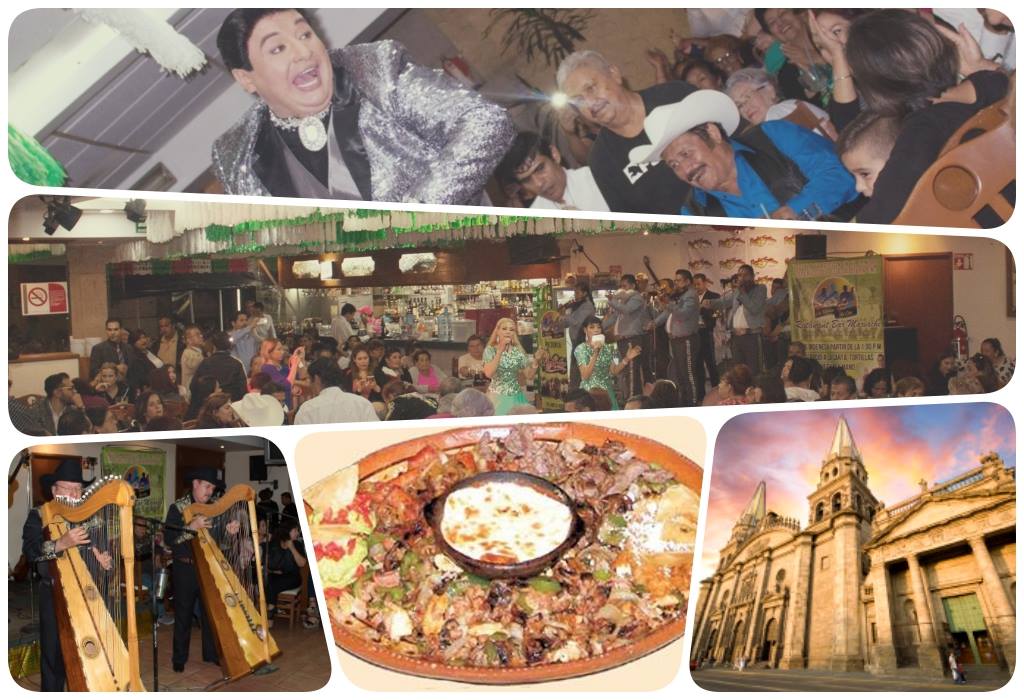 Birriería las 9 Esquinas
If you want to enjoy some tasty handmade tortillas, while enjoying good regional music; then you have to visit Birriería las 9 esquinas, one of the restaurants in Guadalajara with mariachi.
You will be able to appreciate all that pertains to Mexican culture, thanks to its friendly atmosphere, traditional decor and spectacular mariachi music; besides, it is worth mentioning that this place has the best birrias in Guadalajara.
Address: 379 Galeana St., Downtown, 44100 Guadalajara, Mexico.
Telephone: +52 33 3327 2043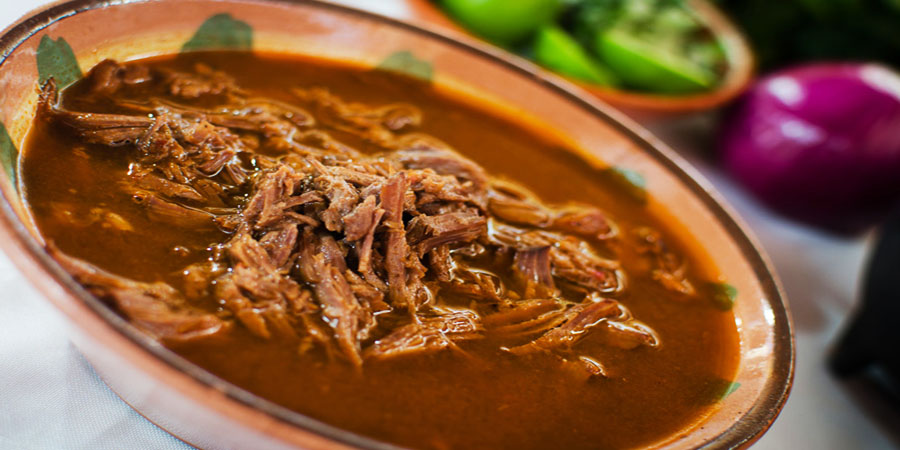 Conclusion
Enjoying a tequila and singing a song with the mariachis are things you can't refuse to do in these restaurants in Guadalajara, so are you ready to sing the rancheras?