In another article we have talked about the best restaurants in Cancun, but we talked about it in a very general way and today in Restaurant-Z, we will get to know the best restaurants in the Hotel Zone Cancun, where the art of haute cuisine will delight you.
Cancun Hotel Zone Restaurants
Cancun is divided into the hotel zone and downtown. Generally 70% of all vacationers "don't go down to the downtown area" and stay enjoying the beaches, hotels, tours, activities and restaurants in the hotel zone.
If you are one of them, then you must be wondering where is the best place to eat around here? Well, don't go away and keep reading, because we'll tell you right now.
RosaNegra
The Rosa Negra Cancun restaurant is located at km 15 of the hotel zone and is one of the most luxurious restaurants in the city, where the art of fine dining, haute cuisine, sunsets over the Nichupte Lagoon and fireworks at night, make it a perfect place to dine as a couple. Its menu consists of steaks, seafood and Japanese food.
Lorenzillo's
If you are looking for seafood, Lorenzillo's is one of the best restaurants in the hotel zone and its main dish and star of the night is its delicious lobster. This place to eat in the hotel zone is located at kilometer 10.5 and beyond looking at its very good and defined specialty for seafood, it stands out for the design, style and elegant architecture of the place that is located "over" the waters of the lagoon.
Taboo
Taboo Cancun is one of the youngest restaurants in the city and is part of the Rosa Negra group of restaurants. So just knowing this, we can bet that the food, service and presentation will be top notch.
This becomes another excellent place to eat with your partner or friends, as it has a rustic design and specializes in Mediterranean food and among its menu we can find dishes like TZATZIKI TABOO, HUMMUS, QUESO FETA PICANTE, CALAMARES, ALASKAN KING CRAB CLUSTER JUMBO and much more.
Entre Fuegos
Entre Fuegos is one of the most luxurious and youngest places to eat in the city and this elegant restaurant is located at km 12.5 of the hotel zone.
Something interesting about this restaurant, is that it is located a few meters away from the heart of the area, ie: nightclubs, bars, beaches, parties, beautiful women. And while you can come here for lunch, the real party starts at night.
So it's a great place to dine, have fun and enjoy its shows, music and ambiance. Of course, let's not forget about their dishes and some of them are: Kumamoto Oyster, Eastern Oyster, King Crab, Hamachi and many other delicacies.
Tora Cancun
Are you a Japanese food lover? Tora Cancun adds to the list of culinary experiences that you have to live in your vacations in Cancun. The place is perfectly designed for you to enjoy every single moment and just like the previous ones, it has a perfect location with an incomparable view of the nichupté lagoon.
Its menu is designed in izakaya style where there is no established protocol for ordering and where dishes can be shared at the table or enjoyed individually.
Marinero's
Marinero's is another of the seafood restaurants in the hotel zone, but with much more accessible prices than the previous ones. It is located at km 9 of the hotel zone, that is, in the heart of the fun.
It is worth mentioning that despite having affordable prices, it does not mean that the quality of its food is low. On the contrary, their dishes are not only great, but also have a luxurious taste, texture and presentation.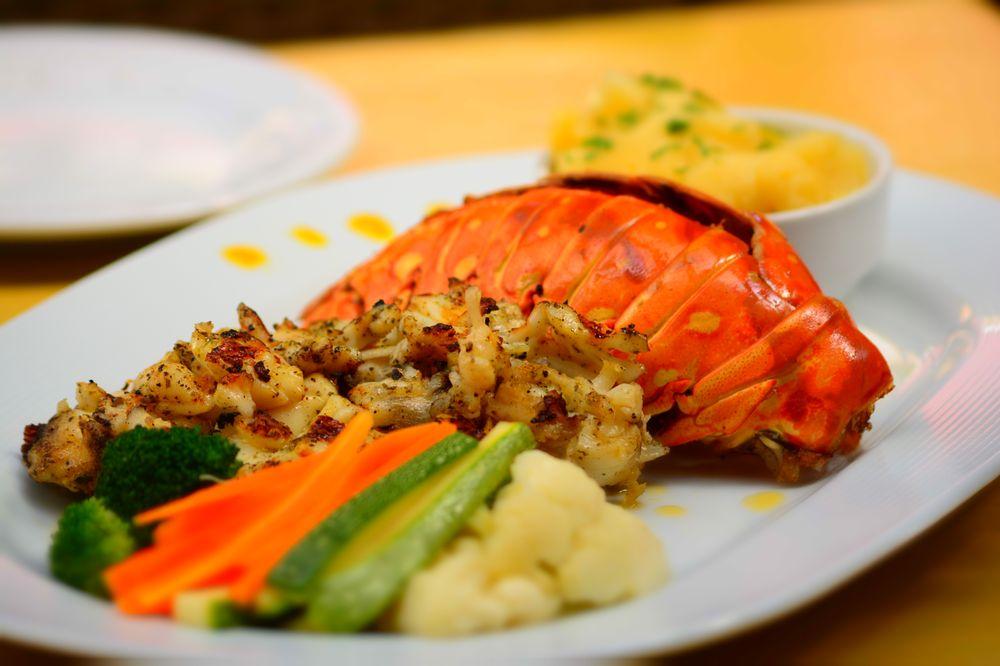 Mextreme
Mextreme is a "sister" restaurant to Mariner's, but with the difference that it specializes in creating gastronomic experiences of Mexican gastronomy, so here you won't miss the tacos, tequila and mariachis.
Mocambo Restaurant
Our last restaurant to eat in Cancun's hotel zone, and highly recommended, is the seafood restaurant Mocambo. This eatery is part of the Lorenzillo's restaurant group and specializes in seafood cuisine.
What makes it different? Its style and location, as it is located at km 9 of the hotel zone in Playa Caracol and has a fresher and more modern style.
Conclusion
The hotel zone of Cancun has more than 50 restaurants and of course, mentioning them all is a great thing. However, you can be sure that those that we have just mentioned here are excellent places to eat and enjoy alone, with your partner, with your family or with your friends.