If you are one of those people who have constantly searched for "elegant restaurants Medellin" in Google, but still not knowing which are the best and not having the courage to risk being wrong, do not worry; we are aware of your needs and good tastes we have made a refined selection for you, so stay with us, with Z-Restaurant.
Best elegant restaurants Medellín
Because we know that elegance is synonymous with class and opulence, the most elegant restaurants in Medellin are those whose decoration and admission rules make them exclusive for a small group of people, willing to surround themselves with the best harmonious atmosphere of the city, while tasting exquisite dishes, made with dedication to the diners.
El Cielo
We begin the list with this place, considered one of the most sophisticated elegant restaurants in the town of Medellín. It has two ordering options, a tasting of small plates in a private dining room and an a la carte menu for the more daring.
Its gastronomic experience includes meats and seafood, as well as international haute cuisine to surprise tourists and locals. At the entrance, those who book are welcomed with a chocolate hand wash and is located at Carrera 40 # 10A-22 El Poblado, Medellín 050021.
Barcal
One of the most elegant restaurants in Medellín, Barcal rescues Colombian haute cuisine and the dishes on its menu are the product of the research and care of chef Miguel Warren.
In this place you will find a garden, an outdoor lounge, as well as a detailed presentation of each dish that emulates each region of the South American country. The elegant restaurants in Medellin are characterized by their image and presence that stand out from the rest.
Their ambiance is enlivened with fine musical notes, which combine perfectly with the dishes. Go to Barcal by going to Calle 7D #43A – 70 Medellin, Colombia.
Don Diablo Steakhouse
Many elegant restaurants in Medellin are located in Poblado and Don Diablo is no exception. This place is perfect to try a perfect Colombian cut steak or a good wine tasting.
This location is characterized by its details with customers, such as the chef's attention to send small appetizers as tasting or dessert portions in case you do not order, so that you leave with the full experience.
To visit this place, you should go to Carrera 36 10a 45 El Poblado, Medellín 050021 Colombia.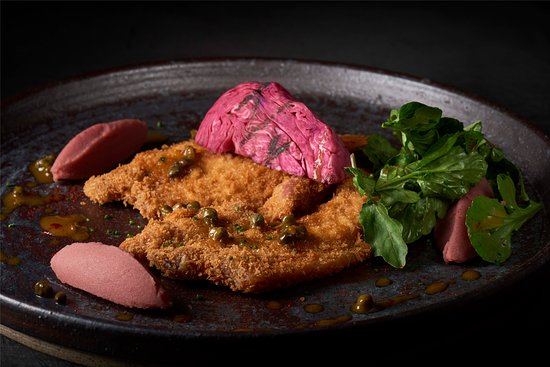 La Cafetiere de Anita
Don't let the name fool you if you think that it is not one of the elegant restaurants in Medellin, because in fact it is a very special place to eat and with a high decoration, where the tables are elegant and cozy at the same time.
In this restaurant they focus a lot on French cuisine and its chef, Ana, is in charge of verifying the quality of each dish that is served. With artisanal elaborations, desserts and breakfasts are highly appreciated by its visitors. Located at Calle 6Sur N. 43A-92, Medellín Colombia.
Tony Roma's
If you want to see a panoramic view of the whole city, this is the perfect place; because its spaces decorate it as one of the elegant restaurants in Medellín ideal for an elegant dinner.
It has a platform with a large window where you can see the starry night and its main dish is pork ribs. The lounge is also decorated with a piano, which emulates a restaurant from Hollywood movies.
Carrera 43A No. 7-0, Medellin Colombia is the address you should go to if you want to visit this location.
Conclusion
Elegance has always been part of Medellin and without a doubt this list of elegant places to eat are a proof of it and if you want to see more recommendations, click here.