Gastronomy is one of the best ways to get to know a country and the Italian restaurants in Monterrey are proof of that; their flavors, smells and different dishes invite you to transport you to this beautiful European country. Let's get to know together some of the most exquisite Italian restaurants in Monterrey Nuevo Leon.
Best Italian restaurants in Monterrey
We all agree that Italian food is very tasty and for our good fortune; among the best restaurants in Monterrey, we have several places that specialize in the arts of haute Italian cuisine and if you still don't know what they are, stay with us because right now we will list them for you.
Modenese
It is known by all who visit it, as one of the best Italian restaurants in Monterrey; and of course, it is one of the favorites of Italian food lovers. In fact, Monterrey is the birthplace of the first branch of this magnificent restaurant that is already in several cities in the country.
Modenese is more than a restaurant where you can eat pizza or pasta. It has delicious appetizers such as shrimp in four cheese sauce, a delicious salmon carpaccio or the divine focacia.
One of the dishes that makes them one of the best known restaurants in Monterrey is the Portobello stuffed with fresh spinach and ricotta cheese, which is also topped with Parmesan cheese, do not forget to accompany it with one of the incredible cocktails.
La Divina Vita
If you are looking for Italian restaurants in Monterrey, this is an incredible option. This restaurant bases its menu on authentic Italian recipes that are then perfected and modified to present dishes that are not only delicious, but also spectacular to look at.
At La Divina Vita, you will find a wide range of Italian dishes divided into starters, main courses, desserts and delicious cocktails; among the starters are their salads.
Among the most outstanding recipes of the restaurant's Italian menu is the Gamberoni Della Casa; it consists of shrimp wrapped in bacon and seasoned with garlic, onion and white wine; they are also gratinated with cream and mozzarella cheese.
Cenacolo San Pedro
This is one of the most sophisticated and distinguished Italian restaurants in Monterrey. Here not only Italian food is offered; it also offers its diners a complete gastronomic experience and a cultural tour of the European country.
Cenacolo San Pedro are the brand new winners of the Ospitalita Italiana; which is awarded by the Italian government, for being one of the most important ambassadors of Italian gastronomy in Mexico.
One of the most outstanding features of this restaurant is that all its pastas are completely handmade and organically made; we recommend you to enjoy them with a delicious wine from the extensive wine list, which are rigorously selected.
The Sicilian
This is known by all visitors as one of the best Italian restaurants in Monterrey, which is also fused with excellent cuts of meat. They have excellent appetizers, such as tuna tartar and salmon tartar.
They stand out because, in each of their dishes, they look for the perfect technique; from the ingredients to the way of plating the food. In addition, they have an impeccable mastery with grilled food and charcoal.
Their menu is very complete and is composed of many delicacies; for example, the beef carpaccio, the linguinni pasta and the delicious veal ossobuco that will allow you to appreciate the fusion that this restaurant manages, but that's not all; they have an incredible wine list that you will love.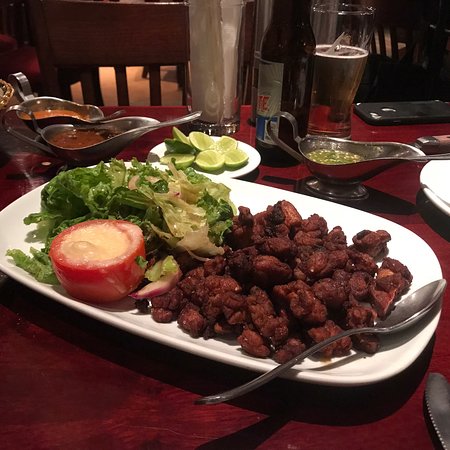 Il Cielo
This is one of the Italian restaurants in Barrio Antiguo Nuevo León; they are located exactly in the heart of Barrio Antiguo; they have ideal spaces for all visitors, as they offer a 360º experience.
They have wonderful handmade pastas, delicious salads and a cocktail and wine list that will impress you. Undoubtedly, one of the best restaurants in Monterey to enjoy with the family and have a pleasant and fun time.
Conclusion
Not all the restaurants on this list are 100% specialized in Italian cuisine, but most of them are and without a doubt, you will enjoy incredible smells and flavors. You will not regret being here!