It is well known that most restaurants in downtown Querétaro do not have Michelin star quality in their dishes; that is, they have dishes with average flavors that can satiate diners' hunger without more than that.
Best restaurants in downtown Queretaro
However, some establishments have dishes of unparalleled flavor; for this reason, we have organized a simple, but very complete list of the best restaurants in downtown Querétaro, so you can choose the one that suits you best.
Emilia Grill
This is a very well known place in town, thanks to the fact that they offer delicious cuts of meat to satisfy your appetite; in addition, the chefs ensure the best quality in their dishes, whose ingredients are very fresh. The menu includes beverages such as wines and beers to accompany your order.
If you go to Emilia Grill to celebrate an event, you have chosen well! The place has a pleasant setting overlooking beautiful gardens, so you can enjoy a delicious meal with your loved ones.
It is advisable to make reservations a week in advance, because the site is very visited by both tourists and locals. It is open from Monday to Monday from 1pm to 11pm.
Address: Priv. de los Industriales 105-Int 4, Jurica, 76100 Santiago de Querétaro, Qro.
Phone: 442 826 9594
Cócono
Cócono stands out among all the restaurants in the area, for serving a very delicious Mexican food, these dishes will make a party of flavors in your palate; for this reason, it is one of the best restaurants in the center of Querétaro and the city.
The atmosphere is very elegant and quiet, their staff will tell you the specialties of the day and their most demanded dishes; you can also ask for your favorite dish, they surely serve it, since their menu is quite extensive.
In this restaurant they do not use canned products, they prepare everything fresh, with first quality ingredients and spices. In this place, they know what they do and love to do it; their goal is to enchant your palate with incredible flavors.
Address: Blvd. Bernardo Quintana 18, Calesa, 76020 Santiago de Querétaro, Qro.
Reservations: opentable.com.m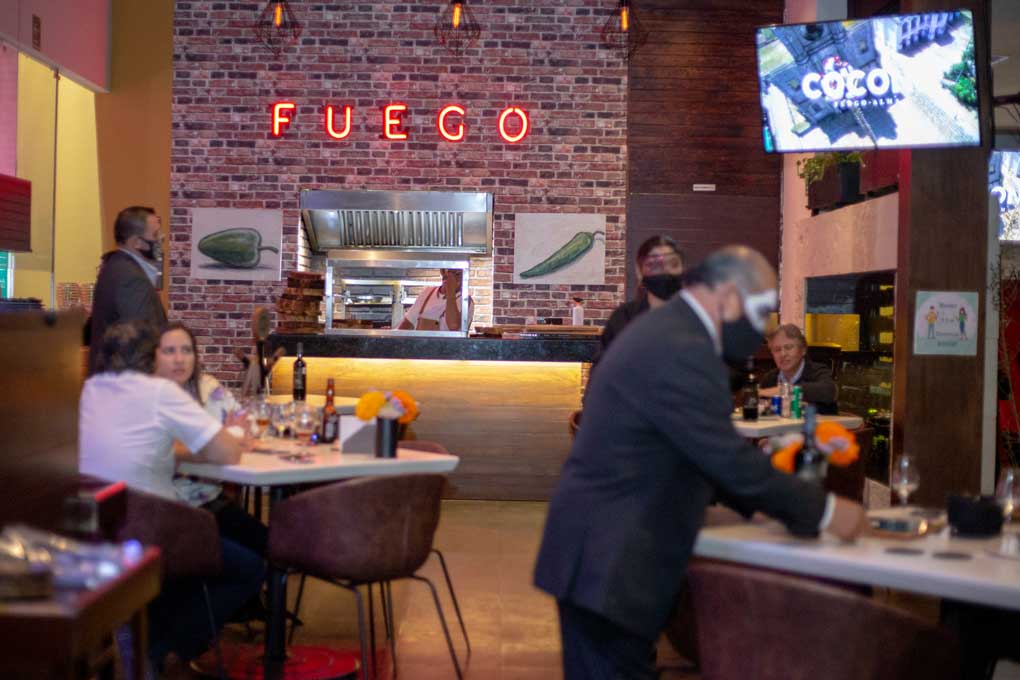 Doña Urraca Restaurant
Doña Urraca opens its doors so you can enjoy different aromas and unique flavors; showing you that Mexican cuisine is one of the best in the world. It is worth mentioning that its buffet breakfasts are special to start your day; while you eat, you will listen to live music to make your stay the best possible.
It is one of the few restaurants in downtown Queretaro that has several large windows, which allows you to observe the gardens; and if that were not enough, it has 2 outdoor spaces, allowing you to enjoy a delicious dish and an excellent climate.
Address: C. 5 de Mayo 117, La Santa Cruz, La Cruz, 76000 Santiago de Querétaro, Qro.
Phone: 442 238 5400
Hacienda Tovares Restaurant
Here you will be able to delight your palate with exclusive dishes of Mexican cuisine; besides, the restaurant has a Spanish touch and adds some pre-Hispanic ingredients to innovate its dishes. This restaurant offers these unique meals at affordable prices.
On holidays and weekends, free shows are performed for diners; so you will not only eat your favorite dish, you will also enjoy a show while you do it. It is undoubtedly a unique experience that you will want to repeat during your life.
Address: Rivapalacios s/n, Nuevo, 76500 Cadereyta de Montes, Qro.
Phone: 442 109 1218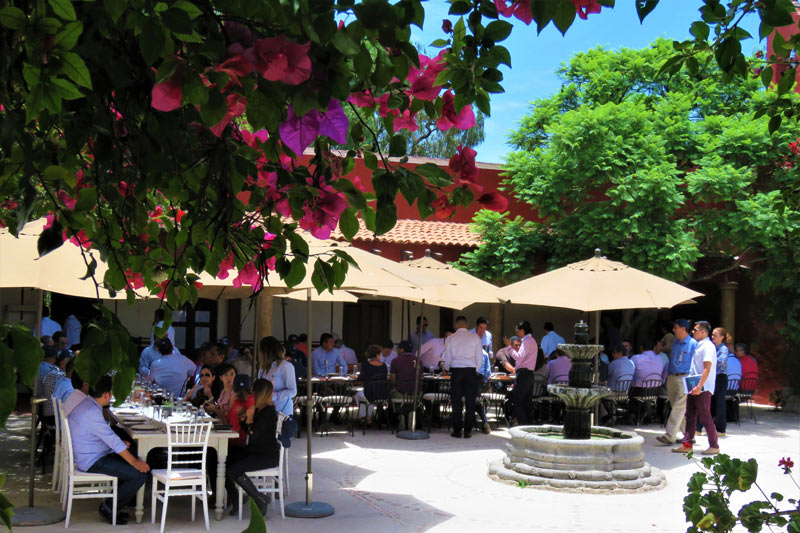 Bhaji Curry House Restaurant
The objective of Bhaji Curry House is to make you travel to India symbolically, through the Indian cuisine and the relaxing atmosphere; its menu is a wide repertoire of recipes, brought from India itself.
The taste of the food is quite exotic, which makes it a unique place among all the restaurants in downtown Queretaro that exist; the house specialties range from sweet to very spicy flavors. Thanks to the theme of this place, it has remained a very popular restaurant for years; for some, it is the favorite place to go to eat daily.
Address: Pila Seca 19, Zona Centro, 37700 San Miguel de Allende, Gto.
Telephone: 415 152 6439
Conclusion
Queretaro's downtown is considered a tourist area and without a doubt, the attractions, plazas and places to eat will not be lacking at all. Want to know more recommendations? Enter here right now.