Seville restaurants follow the example of their own city and present themselves as spaces full of passion, dedication and creativity. Seville as part of Andalusia, is an unforgettable place, where good food is appreciated and remembered by its inhabitants and tourists. But read on and don't leave Restaurant-Z., because now we will give you the top of the best places to eat in Seville.
Best Restaurants Seville
Culture is expressed in its streets, with guitar music and views of grandiose monuments. The food is not left behind, and in its notes and aromas, people always go to the best restaurants in Seville with the intention of tasting dishes that fill their stomachs and enchant their souls. That is why we will leave you a list with the locations that you should visit.
The Venue
We start the list without inhibitions, naming at once what many consider the best of the restaurants with terrace in Seville, with luxury spaces and first class service.
The beer and tapas are considered exquisite, its outdoor seating, special for an important occasion and no one can leave without having tried the house specialties such as Iberian prey. Undoubtedly one of the best restaurants in Seville.
Address: Calle Regina 1 Local 7, 41003 Sevilla Spain.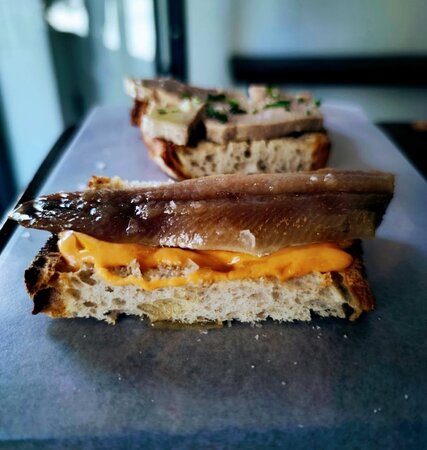 Infanta Seville
If you are looking for Seville downtown restaurants that will enhance your visit and make your culinary experience worth remembering, then visit Infanta Sevilla, a space designed to earn the love and trust of its diners with every dish.
Mediterranean cuisine is expressed with charm in this place, the tapas and portions allow you to try everything on each visit and the manzanilla is reviewed as the best served among restaurants in Seville and throughout Spain.
Address: Avenida Grecia 27, 41012 Seville Spain.
Phone: +34 954 02 97 81
Sevilla Restaurant & Tapas El Sella
If you want a relaxing and fun time to get out of the routine, visit Seville restaurants like El Sella, an incredible space considered a piece of Asturias in the city. In this place you will find the best tapas, refreshing drinks and delicacies from the sea, served with love.
An entire family attends to diners, making sure that nothing is lacking. The favorite dishes are the Galician picaña, grilled octopus and Iberian ham tapas, making it one of the best restaurants in Seville.
Address: Calle Pureza 4 Triana Takeaway, 41010 Seville Spain.
Phone: +34 636 47 45 63
Cocome
A must visit if you intend to make a tour of the restaurants in Seville and try the best healthy food that this space has prepared for you; that is why in Cocome they take into account the options of vegan menus and for people with any food intolerance.
One of the favorite restaurants in Seville by the public to have breakfast and eat giant bowls of salads for affordable prices. Have a light breakfast with fruits and yogurt at this location and start the day with lots of energy.
Address: Calle Tarifa 4, 41002 Seville Spain.
Phone: +34 955 11 15 66
Palo Santo Winery
With an unbeatable attention, in Bodega Palo Santo you will feel at home. One of the best restaurants in Seville for its location, well resolved casseroles and goat cheese that will make you want to come back soon.
Seville restaurants are charming and in this space, the food will please your palate to no end, with the rice with cheeks they serve, fried anchovies, bull tail bonbon and beef tenderloin. Undoubtedly a culinary spectacle to captivate the whole family.
Address: Plaza de la Gavidia, 5, 41002 Seville Spain.
Telephone: +34 695 54 89 57
Conclusion
Seville is undoubtedly a historic place that will make your vacation unforgettable and of course, if you want to know more places to eat, then come and enter right now here or here.
Spanis Version: https://restaurante-z.com/mejores-restaurantes-sevilla/