Are you in the magical town of Bacalar and still don't know where to eat? Well, stop worrying because we've got you covered. So right now we will present you our top of the best restaurants in Bacalar. Places where you can eat and enjoy the local gastronomy and much more.
Best Restaurants in Bacalar
The magical town of Bacalar not only dazzles us with its 7-color lagoon, but also with its gastronomy, which we can discover in one of these restaurants.
La playita
A restaurant that offers an experience of flavors created from scratch, with a special selection of wines.
The restaurant is located on the shore of the Bacalar lagoon, surrounded by a dense and beautiful tropical nature, with trees of regional and native colors, the site is designed to eat, swim, listen to music and enjoy the beautiful views, because its goal is to reach the deepest part of each visitor.
The price range is between 10 and 20 dollars, with Mexican recipes specialized in seafood.
The spells
The site is located on the shore of La Laguna de Bacalar, offering a powerful blue view of the Caribbean waters. It is worth mentioning that they have experienced recipes based directly on regional food, prepared with ingredients found in the area and with international standards.
It has vegetarian, vegan and gluten-free options. It specializes not only in Mexican food but also in Latin and international recipes, with seafood being its specialty.
Its price range goes from 5 to 14 dollars. You can't leave the place without tasting their great selection of Mexican wines, aimed at those with a much more discerning palate.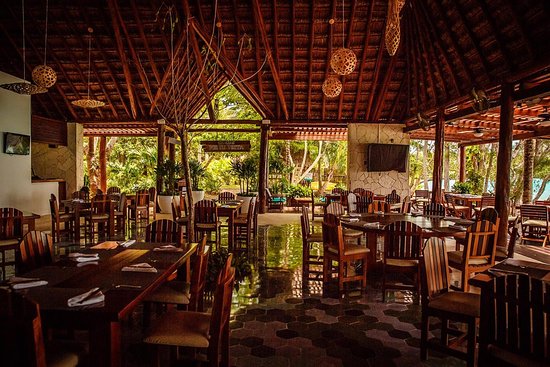 Jaguara Mexican Cuisine
A restaurant that has options to enjoy the beautiful view, either on swings, beds, hammocks and tables, offering a unique experience.
It is a place that specializes in Latin and Mexican food, with unusual and innovative flavors and tones, also being a wine bar to taste the sweetness of different selected wines.
It has vegan options and its price range goes from 6 to 24 dollars approximately.
Nixtamal
This restaurant offers a unique variety of meat products treated with grilled spices, with the option of cooking the meat to taste according to the request.
Its price range goes from $7 to $17, offering Mexican and Latin barbecue and seafood recipes, being healthy and with vegetarian, vegan and gluten-free options.
They have live music in the evenings, achieving an atmosphere that allows visitors to take that time to relax while tasting each dish, which have daring and unique combinations.
Finisterre Bacalar
Its price range is between 9 and 37 dollars, so it has a variety of recipes for all kinds of requirements. Its cuisine is Italian, Mediterranean, European and much more.
It is known as the number 1 restaurant with Italian recipes in Bacalar, so we recommend you to try their pizzas and Sicilian and southern Italian recipes. A great advantage is that they have vegetarian, vegan and gluten free options.
It has an outdoor terrace and different options in wines and beers.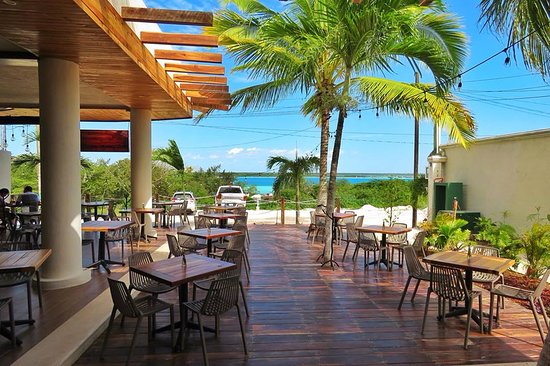 Conclusion
Despite being a very quiet and calming place, Bacalar surprises us with its gastronomy and we have no doubt that every dish they prepare will be full of a flavor that you will never forget. So now that you know which are the best and most recommended places to eat, what are you waiting for to go out and visit them? Tell us your experience in the comments.