Do you remember our previous article about the best restaurants in Guadalajara? Well today, we are going to talk about a prestigious area of the place, we will talk about Providencia and of course the restaurants in Providencia de Guadalajara, which over time have become part of the tourist attraction that the town has.
Best Restaurants in Providencia Guadalajara
Currently, this Mexican neighborhood is characterized by its streets, avenues and parks, full of beautiful trees that generate the perfect environment to get to know the place on foot; it is also the favorite destination of the city to establish boutiques, corporate offices and restaurants.
For this reason, so you can enjoy the best dishes when you visit, we list the 5 best restaurants in Colonia Providencia in Guadalajara.
Providencia Coffee Garden
One of the best restaurants for breakfast in Providencia Guadalajara, is the Jardín Cafeto Providencia; with a patio full of fresh air and trees.
In this place you can enjoy an exquisite breakfast with a beautiful view; its menu has hot cakes, French bread, quesadillas, eggs. You can also enjoy a selection of seasonal fruits; as well as different types of coffee and chilaquiles that are considered iconic in the town that you can not miss.
Address: Av. Montevideo 3194, Providencia, 44639 Guadalajara, Jal., Mexico.
Telephone: +52 33 3640 0112
Campomar Providencia
If what you are looking for is to taste the best seafood; you have to visit Campomar Providencia, one of the best seafood restaurants in the province of Guadalajara.
With a very beach atmosphere that will make you feel like you are close to the ocean; in this restaurant, you will find a great variety of seafood dishes; some of them vary from fish to octopus, being its specialty the seafood dishes.
You will taste the famous seafood tostadas and tamarind shrimp; it also has the typical tacos and a dessert bar.
Address: Av. Providencia 2422, Providencia, 44630 Guadalajara, Jal., Mexico.
Telephone: +52 33 3113 5949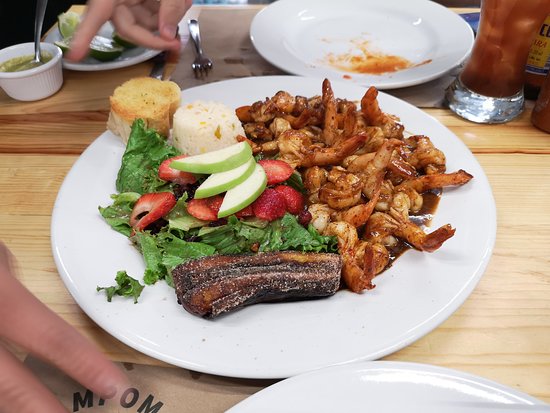 La Casa de Los Platos
For a good enjoyment of Mexican gastronomy, we recommend you to go to one of the best restaurants in Providencia: La Casa de Los Platos.
We can assure you the maximum enjoyment of the classic Mexican dishes; such as mole poblano, the incredible guacamole and a delicious arrachera with green sauce and red sauce. You will find other dishes such as tortilla soup and some peculiar desserts; such as a corn flan and a banana cake.
Address: São Paulo 2367, Providencia, 44630 Guadalajara, Jal., Mexico.
Telephone: +52 33 1814 5512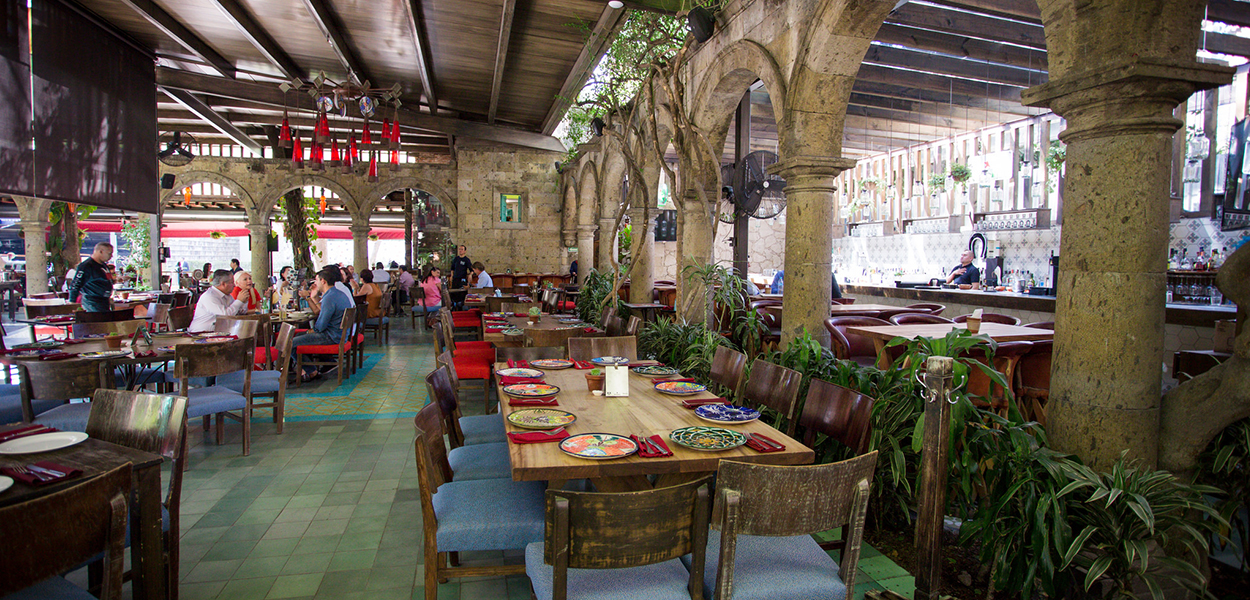 Antica Venecia
We always look for a little bit of Little Italy wherever we go; therefore, while you are on Mexican soil, we recommend you visit Antica Venecia restaurant.
Considered by diners as a restaurant that honors Italian gastronomy with its dishes, this place has an ideal atmosphere for family outings or with a large group of friends where you can try some delicious dishes.
Some of them, the classic Italian fettuccine fettuccine tartufo e funghi and a Panini of beef fillet; while you can taste a glass of their exquisite selection of wines.
Address: Av. Terranova S/N, Lomas de Providencia, 44647 Guadalajara, Jal., Mexico.
Phone number: +52 33 3642 7902
Porfirio's Guadalajara
Before ending your visit to Providencia in Guadalajara; we want you to visit Porfirio's Guadalajara. This place has a cozy and elegant decoration perfect for a romantic lunch.
In it, you can enjoy delicious dishes full of typical Mexican flavors, which have a plating that highlights its culture.
Address: Punto, São Paulo 2334 A, Providencia, 44630 Guadalajara, Jal., Mexico.
Telephone: +52 33 1001 7728
Conclusion
As you can notice in this post of the best restaurants in Mexico, Provincia is an exclusive area of Guadalajara, where you will undoubtedly find comfort and luxury in its restaurants, so which one do you already know?