Romantic restaurants in Guadalajara are the perfect place to spend a lovely time with your partner, with your crush, or even to declare your love and of course, accompanied by exquisite food, elegance and style. So if you don't know what they are, stay with us because we will tell you right now and of course, don't forget to visit our articles about elegant restaurants in Guadalajara.
Best Romantic Restaurants in Guadalajara
These places are ideal for a first date, anniversary, an unexpected outing, romantic breakfasts or a passionate dinner; they are intimate moments that allow us to get out of the routine to concentrate on our loved ones.
It is for this reason, that if you want to have a wonderful outing with your partner where you can enjoy some incredible dishes; we are going to name the 5 most romantic restaurants in Guadalajara.
TlaquePasta Restaurant
The first restaurant we think of when talking about the best romantic restaurants in Guadalajara: TlaquePasta.
It is a place that offers you an incredible variety in its menu, but if you don't know what to order; the best of its pasta dishes is the fettuccini Alfredo.
In this place you can enjoy a spectacular and intimate evening with your partner; it offers a magical atmosphere, either indoors or at the splendid outdoor tables.
Address: C. Reforma 139, Centro, 45500 San Pedro Tlaquepaque, Mexico.
Phone: +52 33 3657 2483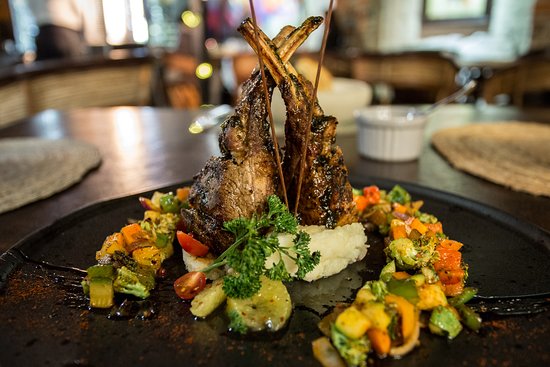 Le Bon Plan
Considered one of the most romantic places in Guadalajara, it is ideal for the delight of the country's gastronomy; come and visit Le Bon Plan.
From early in the morning, you will be able to taste with your partner the amazing French gastronomy; accompanied by magnificent live music. We recommend you to try the rabbit with 2 mustards and its traditional cremé brulee.
Address: Av. Alemania 1410, Moderna, 44190 Guadalajara, Mexico.
Telephone: +52 33 2152 2756
Allium Restaurant
If you are looking for Mexican and international food, one of the romantic restaurants you should go to is Allium Restaurant.
With a presentation of dishes made with fresh local ingredients and with a homemade touch; this restaurant welcomes you with a delicious ceviche courtesy of the house.
You can enjoy a special smoked picaña with mashed potatoes and chinicuiles sauce; also, depending on the day, you will be able to find a promotion on drinks ideal for couples.
Address: C. Manuel López Cotilla 1752, Col Americana, Lafayette, 44150 Guadalajara, Mexico.
Telephone: +52 33 3615 6401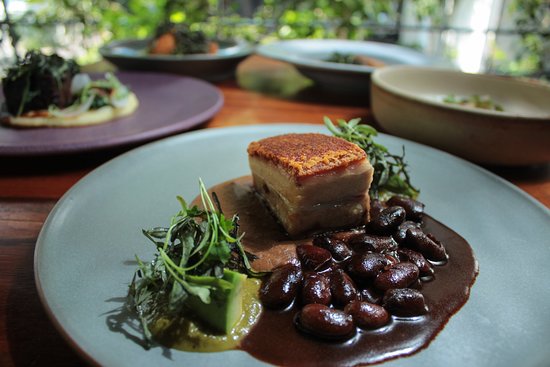 El Italiano
Among the romantic restaurants in Guadalajara that you can't miss is El Italiano restaurant.
With an elegant decoration, with the presentation of all the wines available, you can eat under the light of the stars in its spectacular terrace or accompanied by its beautiful chandelier in the lounge.
It has different atmospheres, where you can have a shady romantic evening; you will also be able to taste exquisite seafood dishes and grilled steaks.
Address: Diag. Golfo de Cortés 4134, Monraz, 44670 Guadalajara, Mexico.
Phone: +52 33 3813 1587
La Noche Azul
Are you a fondue lover? This dish is ideal for a romantic dinner. Come to La Noche Azul, a perfect place to delight yourself with gastronomy and at the same time; get to know one of the most romantic restaurants in Guadalajara.
In this restaurant with colorful murals, you can enjoy some mussels pernod with cream; a delicacy for the palate that you can accompany with an exquisite glass of rosé wine. It will give you a quiet atmosphere by candlelight; you can not leave without trying an incredible fondue yelapa, one of its signature dishes.
Address: Av. López Máteos Nte. 800 Between Eulogio Parra Calle Jesús García and Ladrón De Guevara, 44600 Guadalajara, Mexico.
Telephone: +52 33 3630 0337
Conclusion
The romanticism in Guadalajara never ends, so no doubt in these places you will find where to eat and surprise your partner and if you liked our post, do not forget to follow our series of restaurants in Mexico.