Do you feel like enjoying the gastronomy of the sea? Puebla, like almost all regions of Mexico, has a great gastronomic offer where we can find everything and while many people come and enjoy regional dishes, some others prefer to enjoy their favorite dishes and among them seafood. So if you are thinking of eating a delicious fish fillet, shrimp a la diabla or even a vuelve a la vida, then keep reading because right now we will present you a list of the best seafood restaurants in Puebla.
Seafood restaurants in Puebla
We know that your time is very valuable and your desire to eat your favorite dish doesn't want to wait any longer, so we present you with an interesting list that will help you choose where to go to eat among the great amount of seafood restaurants in the city; mentioning the most demanded dishes and the cozy atmosphere. Let's get started!
Rafa Seafood
At Rafa Mariscos all the dishes are prepared on the spot; so, you won't have to worry if the food is going to be cold. The dressings are homemade and unique in flavor, thanks to this, you can enjoy your meal to the fullest.
Their most popular dishes are the "coctel campechano", the fish "a la veracruzana" and the shrimp cakes; these dishes are also known as the most exquisite in the area.
This is a quiet place, where you can eat a delicious dish while watching the sporting event on TV; or enjoy a family meal with your loved ones.
Address: Av. Manuel Espinosa Yglesias 1803, Mirador, 72530 Puebla, Pue.
Phone: 222 946 8874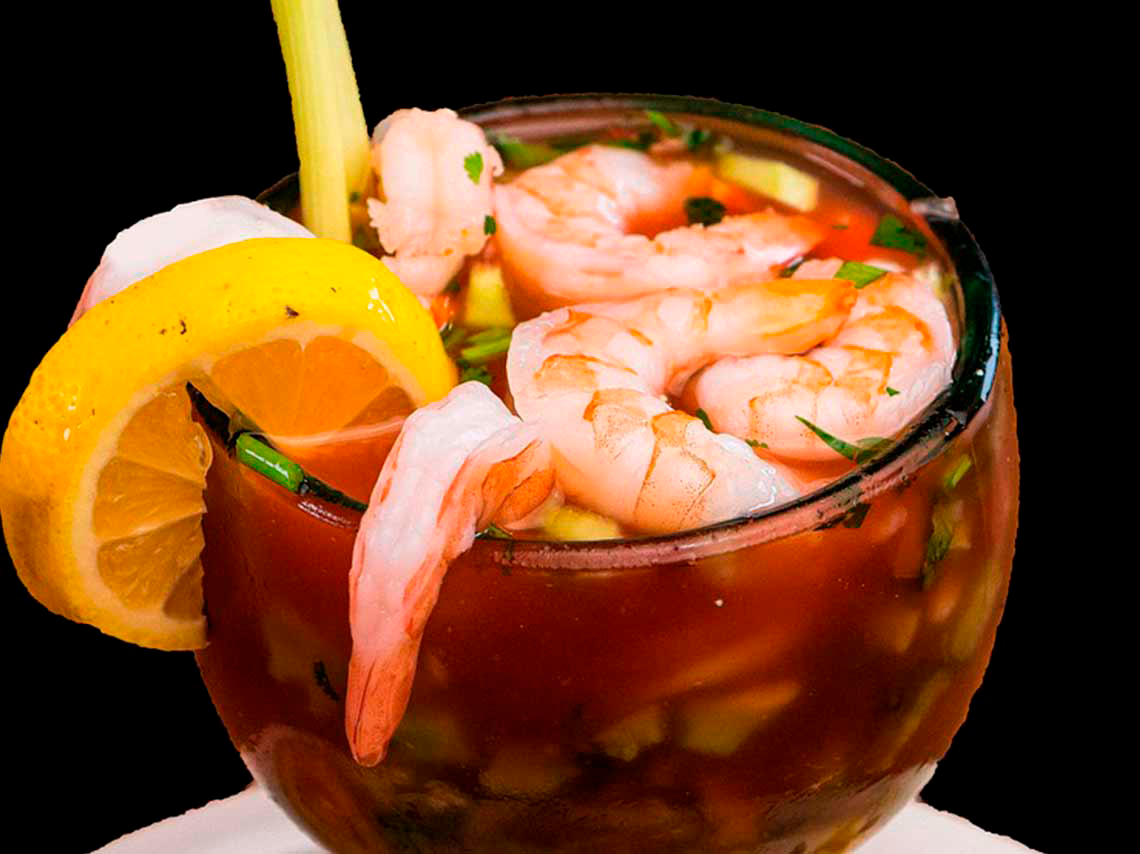 El Calamar Seafood Restaurant
El Calamar is one of the few seafood restaurants in downtown Puebla that assures its customers a delicious dish to satiate their appetite; its service has any dish on the menu ready in less than 3 minutes.
Paella is consumed a lot in this restaurant, thanks to this, it counts as its best dish. But if you are looking for something to share, the seafood assortment is the most recommended for those special moments with your partner, friends or family.
If you are one of those people who love seafood dishes, this is the right place for you; it is well known throughout Puebla for meeting the expectations of diners and have been offering exquisite dishes for a long time.
Address: Calle 5 Nte. 3801, Santa María, 72080 Puebla, Pue.
Telephone: 222 709 5119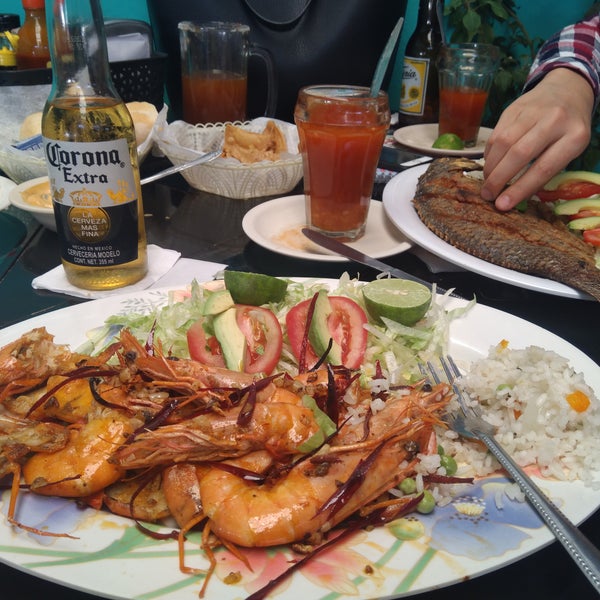 La Ola Seafood Restaurant
This seafood restaurant is one of the oldest seafood restaurants in Puebla, since it has been serving and innovating its dishes for 15 years; which have a special touch and an exquisite flavor.
They serve large portions when preparing their delicacies, but the dishes do not have a high cost, in fact they are quite affordable prices. It is considered one of the cheapest restaurants in Puebla so you can taste the local gastronomy.
The seafood casserole arrives to the diner's table still boiling, this detail makes the restaurant more and more famous. Another of its recipes would be the seafood a la chilpa, whose flavor is special and is accompanied with a michelada or a cold beer.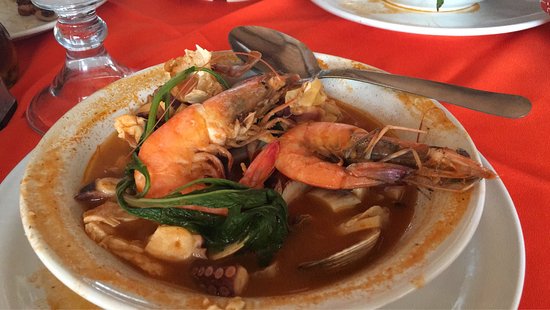 Los Jarochos
The place has a private parking lot and online reservations. It is also one of the most demanded seafood buffet restaurants in Puebla, so you should book in advance so you can taste its famous menu.
Also, it is among the best seafood restaurants in Cholula Puebla thanks to its quality food and simple atmosphere. The dishes are prepared on the spot and have a very clean design; also, it has delicious desserts such as coconut flan.
And if you still have more space, try their famous delirio recipe, along with a butter octopus with capers.
Address: Pedro Ascencio Plutarco Gonzales #200 Colonia La Merced, CP. 50080, Toluca Mexico.
Telephone: +52 722 215 9010
El Pecadito
El Pecadito is a very popular place; not only for people from the city, but from all over the country. Thanks to its high demand, it has maintained the quality of its star dishes; some of these are the grilled octopus, its chilpaya shrimp, the arroz a la tumbada and the most important, the caldo largo de mariscos (seafood broth).
As for the ambiance, it is pleasant and the service is extremely polite; another reason why it is one of the cheapest seafood restaurants in Puebla. It is the best place for you to taste the gastronomy of the city and please your appetite.
Address: de la 23 sur 3901, Reserva Territorial Atlixcáyotl, Benito Juárez, 72410 Puebla, Pue.
Phone: 222 279 6679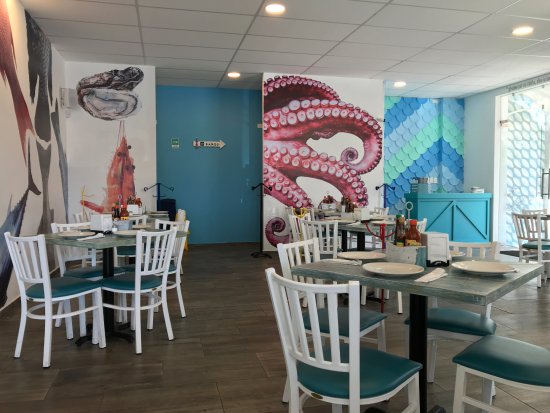 Conclusion
This list does not come close to the great amount of places where you can enjoy seafood, however, we can assure you that eating at one of these places will be a great experience for you! What other restaurant in Puebla do you think we are missing? We'll read you in the comments.