Continuing through the lands of the motherland, Santander restaurants reflect the candor and elegance of this distinguished locality; so you need to visit more than one place, to taste all the gastronomic delights that this region has for locals and visitors.
Best restaurants in Santander
If you are one of those people who love to try new things and those that stand out above the rest; for its presentation, aromas, flavors and quality. Undoubtedly, you should make a route with several stops, in the following five best restaurants in Santander below.
Agua Salada
This place is simple, but charming in terms of its decoration; which evokes romantic and French nuances. It is among the best restaurants in Santander because of its positive comments from its diners; who leave satisfied after each visit.
Restaurants in Santander such as Agua Salada, are pleased to serve delicacies such as mushroom risotto, salmon marinated in orange and sobao torrija for dessert; they become a vice for visitors.
Address: San Simón 2 Esquina Santa Lucia, 39003 Santander Spain.
Phone: +34 942 04 93 87
La Ventana
If you want to try one of the best duck tartares served in the best restaurants in Santander, then you must go to La Ventana. With a good carpaccio in its menu; it also has mind-blowing appetizers and desserts such as lemon mouse to feel magic on the palate. Santander restaurants stand out for their quality of service and La Ventana is a good example of this.
Address: Calle el Somo, 114 San Roman, 39012 Santander Spain.
Telephone: +34 942 33 70 35
The Serbal
This location stands out among Santander restaurants for being located in front of a beach, so its windows overlook the sea and its dishes reflect very well the products of the ocean.
As one of the best Santander restaurants in this list; you can appreciate a good braised octopus with vegetables, rice with intense sea flavor, hake cooked to perfection and not to mention the wine menu to close a good evening.
Address: Calle Andres del Río 7 El Sardinero, 39004 Santander Spain.
Phone: +34 942 22 25 15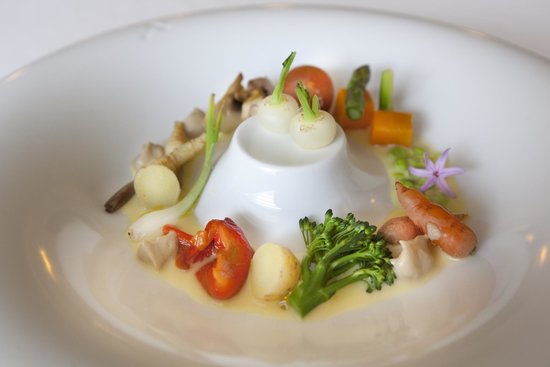 Cadelo
Its name honors the poet par excellence of Santander; the dishes served are a verse that graces your palate. Maintaining the level of Santander restaurants; in the Cadelo stands out the shrimp croquettes, beef tenderloin, scallops and of course, the luxury desserts.
One of the restaurants in Santander with updated decor, a fusion of unique flavors and very detailed treatment to the diner; with explanation and recommendation of dishes on the menu. The glazed ribs tend to be ordered regularly and the menu is always varied even though time goes by.
Address: Calle de Santa Lucia 33, 39003 Santander Spain.
Telephone: +34 942 22 10 51
Casona del Judío
Literally, it is one of the Santander restaurants whose space is developed in an old but very elegant mansion. It has an ideal decoration for business meals and special occasions with the person you love; in these spaces you can enjoy unforgettable dishes such as cured prawn tartar.
It is one of the best restaurants in Santander, chosen and booked several times a year for weddings within its spaces. As it is a personalized kitchen by its chef Sergio Bastard, he himself usually attends to the diners; giving them options of short, long or gourmet menus while explaining every bite of the snacks.
Address: Calle Repuente, 20, 39012 Santander Spain.
Phone: +34 942 34 27 26
Conclusion
This is our top list of Best Restaurants in Santander and as you can see, the taste of Spanish gastronomy will never be missing. Do you want to know other recommendations? Enter right now here or here.